Bike Accident = Fractured Wrist
A fractured wrist in 2 places on left hand; well, it could have been worse!
Around 6:50PM, I was cycling past a parked car when its driver opened door without looking so I was forced to brake suddenly and flew off my bike. Absurdly (!), the immediate shock & pain came from seeing my Star Wars DVD Box set smashed on the road, then came the (other) physical shock & pain which, as above, wasn't too bad.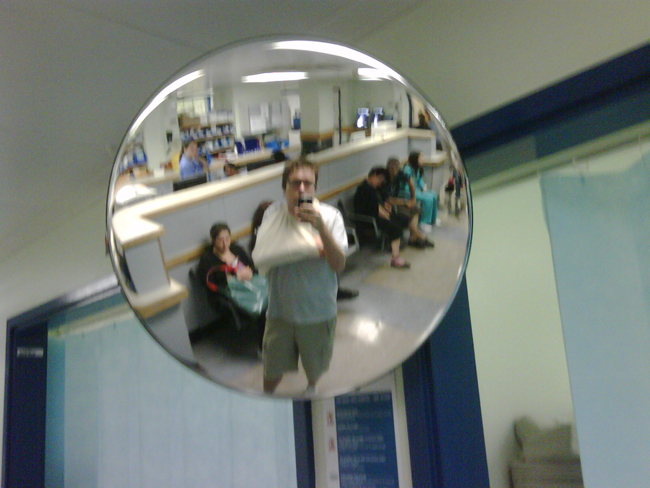 Shout out to Natasha & Kate for coming to the rescue quickly thanks to mobile phone. Big up the ambulance crew, tokes on 'laughing gas' & the efficiency of all massive at Royal Free (Hospital) in the place to be, 'A&E'!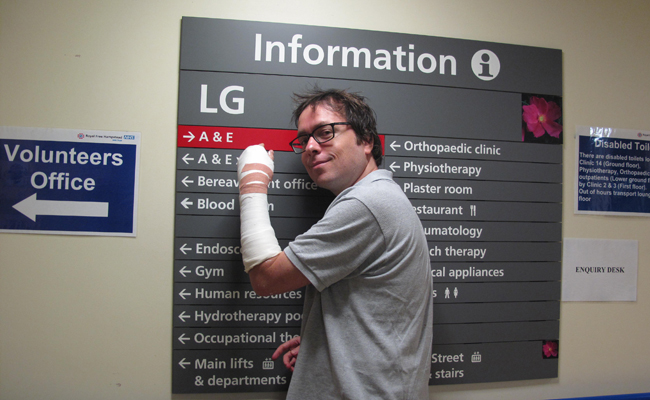 © 2005 Green Bandana Productions Ltd. Website design by
Steve Mannion.