Mix-CD: Volume 7 - "Sing Song"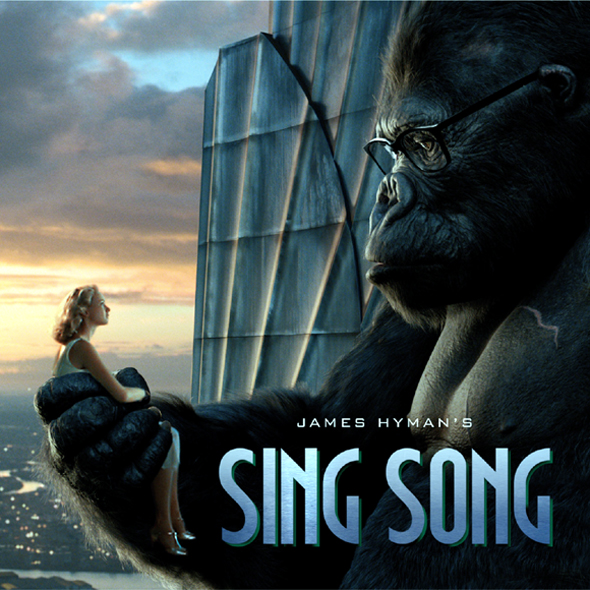 Volume 7 in the James Hyman/Audio Shrapnel mix-CDs is a 2CD King Kong, err, Sing Song epic:
Tracklisting's here and for your copy; click here.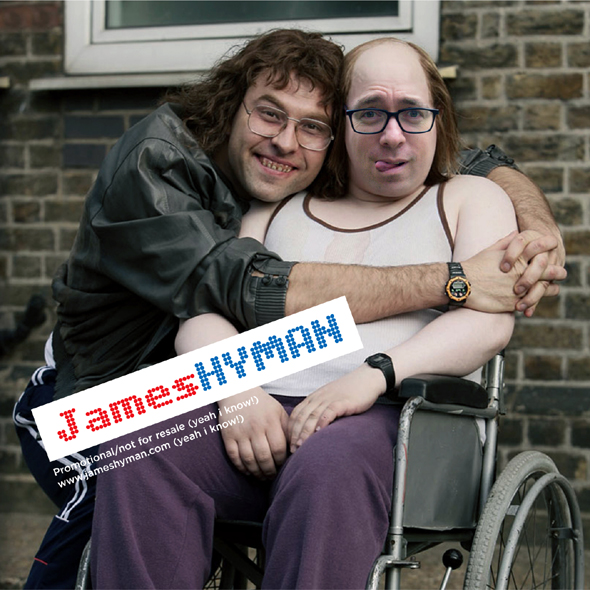 The Big Bang
Driving out the O2 tonight, caught the end of the last part of Marc Riley's excellent Radio 2 Doc. on Sampling/Plagiarism, "It's The Same Old Song", with DJ Shadow's phenomenal "Building Steam With A Grain Of Salt" used as the outro bed where industry bods & artists laid down their final summing-up m'lud quotes. Thoughts soon jumped to some intense hip-hop records whose beats superbly sample guns/weapons: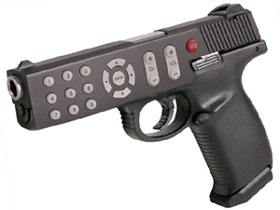 CLINTON SPARKS FEAT. MOBB DEEP "OKAY DUN"
Thought it'd be hard to get more menacing than "Quiet Storm" but oh no. Took a while to track this down after catching it on Westwood as Timmy "Plays it, but doesn't always say it". J*sus! The combination of Wendy Carlos' creepy Clockwork Orange theme (Purcell's Funeral Of Queen Mary) and clicking/reloading/shooting & bell-chimes still makes me give this one serious dark rewind bizness!!!
NAS "MADE YOU LOOK"
The hall of fame break "Apache" is looped to f*ck, punctuated by a pause-chorus of a simple gunshot & Nas's vocal "They Shootin'" hook; downright lethal!!
??? "TRACK 28" (TAKEN OFF 'RADIO CLIT CLIT' COMPILATION)
Holy *&!"$£!!!! Quick snatch of an unknown track whose rhythm is just constructed from gun loads/fire, jerking along mightily; bang 9 automatic!!! Oh & track 29 off that same compilation has the nastiest synth-riff ever heard; still have no idea what both tracks are, even after a cryptic reply from the Clit Clit crew themselves.
D-BLOCK 'MIGHTY D-BLOCK (2 GUNS UP)
An evil DJ Green Lantern gem from a couple of years back, pow-pow punctuation and slick military-marching intro-beat.
Finally, not so gun-heavy but as dark, dangerous & potentially fatal, possibly, the ultimate "firing" break & beat and one that's going to SMASH IT SO HARD in clubland's coming months is "Your Time Has Come", produced by Dr. Dre from Bussa Bus's new 'Big Bang' album. Check this, the beat's built around a sample of a shovel going into dirt, the dirt being poured into a coffin and a beating heart" - GAME OVER!
Voice-Over: James Hyman - Radio Reel
Click image for James Hyman's Voice Over Radio Reel Featuring:
Toyota, Hit40UK Chart Show, Sci-Fi Channel, Xfm, Army/Power FM.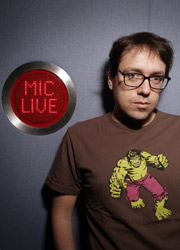 Music Week/Upfront - Jarvis Cocker 'The Trip'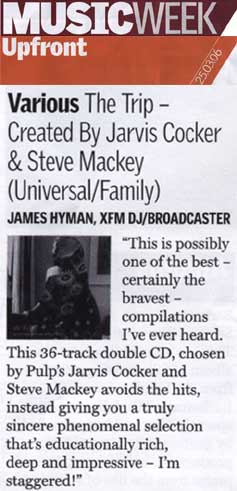 Voice-Over: Army/Power FM
James Hyman's Voice Over for The Army (Be The Best!) & Power FM radio campaign
(click logo):

Music Supervision: Lux
Our latest sync success for JWT & Lux
(click logo for 30 sec. commercial):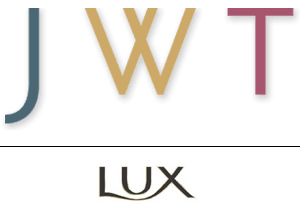 YouTube = The Bomb
Most tearing web site of the moment, hours easily wasted etc.

Thanks (Pay) Pal!

Consumer praise for Paypal. I'm 99% satisfied, this on-line payment/'banking' service is superb. If you're not hooked up yet, in short, Paypal's 'electronic money' system allows you to pay/receive money to and from anyone with an e-mail address; like any on-line application, both parties need to be connected/have the software/verification process etc.; it's pretty straight forward.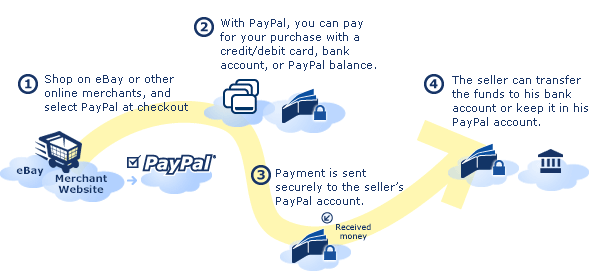 So:
PAYPAL: SIMPLE MAJOR PLUS POINT(S):
Quick/immediate, no hassles of waiting days for cheques to clear/arrive. Millions of users etc.
Some find the charges too high for receiving payments. Paypal is owned by Ebay and many don't like the fact that Ebay take transaction cuts right the way through the sale of an item i.e.:
(1) You place an advert on ebay, that costs.
(2) Additional photos, gallery, prominence to your item - extra costs
(3) When your item sells, ebay take a cut of the final value.
(4) When your items is paid, ebay take a further cut of that too - Paypal.
All ebay need to do now is buy up Royal Mail & other postal services and they have a sewn-up monopoly!!!
Don't get me wrong, I love ebay, have used it and don't have a problem with any of the above; my only tiny niggle is a current loophole that's often affected my girlfriend Kate, who trades as 'Urban Doll', FSA, nota bene:
If someone pays you for an item and says it never arrived, they can try and claim the money back from your account by filing a complaint with Paypal. Unless you send the item REGISTERED or GUARANTEED with a tracking number, you run the risk of your money being taken back if the person who bought off you 'claims' they never received the item.
Of course there are plenty of dishonest people out there who will try to falsely 'claim'. Recently Kate sent some items out with a 'Proof Of Postage' stamp from the Post Office which, as the phrase implies proves you sent the item. Paypal won't accept this when someone is claiming for a lost item; fair enough. So Paypal quite rightly advise sellers on having the item sent RECORDED/REGISTERED/GUARANTEED.
However the person claiming could still contest that he/she never received the 'item as described', even if the item is sent RECORDED/REGISTERED/GUARANTEED; obviously a very tricky one for Paypal and/anyone to easily make scam-proof and less potentially fraudulent although perhaps both your Paypal 'Verification' and Ebay feedback ratings could be additional strong indicators, used further towards an even stronger safety measure?
Paypal has come under fire (though don't believe all you read, especially on 'Wiki's') and there have been rumblings of Google gearing up to enter the on-line payment arena, though as I began this blog, Paypal does currently rule with its simplicity and ease of use; can't wait till it goes mobile!!!!
DJ Date - James Hyman: "Avalon" - 11.3.06
James Hyman DJ-ing tonight in Cambridge for Girton College's Spring Ball, 'Avalon':
Plenty of attractions, over 6 rooms of entertainment + other DJs/music include: The Gobfathers, Lo Fidelity AllStars, the Upper Room & Osymyso.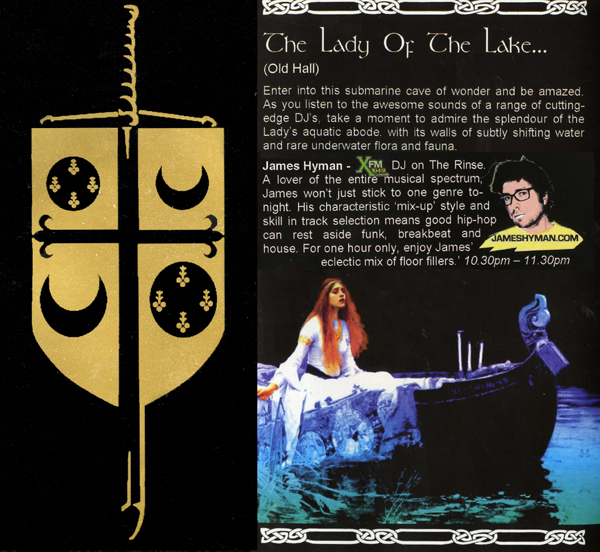 HP Coarse - Hold The Line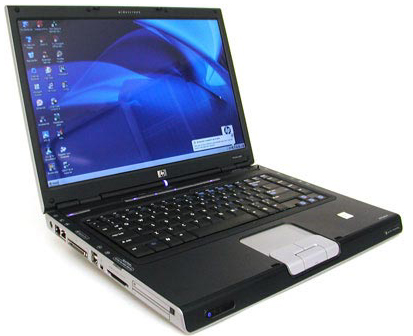 Possibly the worst and most frustrating customer service I've ever received is from Hewlett Packard with regard to my PA's laptop, a Hewlett Packard/Pavillion DV 4000.
As ever, I don't wish to name/shame individuals, just believe me - the unhelpfulness of the UK based call-centre staff was appalling.
Feb 18 - laptop was picked up/sent off for what appeared to be a simple repair i.e., the cable that the socket goes into was broken. We were told the repair would take maximum 8-10 days, in actuality 11. On its March 01 return, the laptop was now faultier than when sent off i.e. screen wouldn't light up, furthermore, screen has to be moved up & down to light up, and then, fingers crossed, it doesn't go on stand by.
So again my PA called a couple of days later to spend a frustrating waste of considerable time being passed from UK call centres to Indian call centres, being told that a 'Customer Technical Support Assistant' would escalate the matter to a 'Senior Support Advisor' blah blah blah....who would call us back within 8 working hours from a variety of vague attendants, possibly senior or assistant senior, not sure (!)
Then, after being passed around more global call centres, a superbly mono-toned 'COMPUTER SAYS NO' attendant robotically repeated the rigid Warranty rights insisting that the computer would have to be picked up again for repair and couldn't say exactly when it would be returned (no more than 28 days - cheers!) and would now put us through to a 'Technical Support Team Member' to book it in for repair - cue Indian call centre again after about 15 minutes of holding.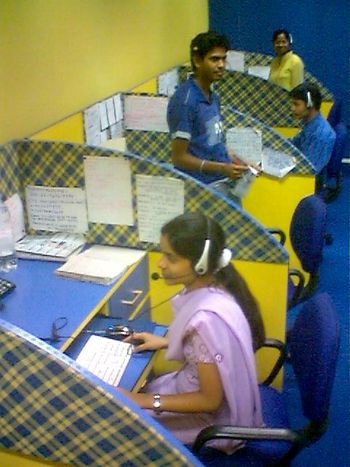 Have to say though, big up for a bizarre Scottish slice of pop as holding music, Jim Diamond's awesome 2nd UK Top 3 Hit "Should Have Know Better" - beats all that classical cr*p you normally get or Royksopp's "So Easy" when waiting for T-Mobile, not that I dislike Royksopp, far from it - I secured that 'sync' for the T-Mobile ads. plus 'synced' another of their hits 'Eple' for a Lynx ad., it's just that T-Mobile should have, er, more than 1 tune as holding music...!
Like many of today's consumer tech-items, the products are, more often than not, fantastic, they're just let down superbly by shoddy service/support 'teams' who if they were simply a bit more friendly/polite, oh and helpful rather than ambiguous, it'd be a whole different ball game.
UPDATE - 22 MARCH 2006
After 'false promises' of being told the computer would be picked up on the 8th, it was on the 10th.
Today my PA has battled thru HP's website again to re-find contact details and called, at 8p/minute (like ebay, can't there be a 1p/minute day chosen at random every week/month?!!!!) "0870 010 4320". Someone really needs to create a quiz or reality TV format based around 'Customer Support' - the person who keeps 'Call Centre' calm the longest etc. wins/takes all, similar to 'Touch The Truck' i.e. last person who thru lack of sleep/fatigue etc. who still has their hand on the truck wins!! Or maybe, like this recent hilarious Time Out letter challenging people to find the rudest shop chain, a similar challenge can be implemented to find the most (delete where applicable) annoying/vague/unhelpful/shambolic/infuriating) Customer Service department.
So, no sign of computer, loads of "Won't keep you a moment" (I know, you keep it at least 20 minutes each call). One guy from the Indian Call-Centre apologized after assuring my PA that the computer would be fixed within 6-8 working days (which it has been already) as he thought today was the 12th not 22nd March - up your speed!!! The familiar close of call pattern emerged, PA would receive a call from the 'Technical Support Team' today. It is easier to get thru to the White House, believe me - as Victor Lewis Smith can testify!!!
I advised my PA to try alternate means e.g. call HP's Bracknell office and write to their MD, Stephen Gill - incredible, in this day and age, even for a hi-tech computer company, he apparently has no e-mail according to a lady (with a prominent 'D' in her name) on switchboard. So onto the PR/Press Office who have been sent this link.......Oh & before I go, some more interesting 'on-hold' music today when my PA was transferred for the 4th time to the Netherlands, a bizarre cover of Nancy Sinatra's 'Kinky Love' reminding me to recommend you this awesome compilation which has Nancy's saucy original included.
UPDATE - 23 MARCH 2006
Very impressive, fast response from HP's PR/Press Office, Porter Novelli.
As Bomb The Bass's "Beat Dis" intro goes, "The names have been changed to protect the innocent!":
-----Original Message-----
From: xxxx yyyyyy [mailto:xxxx.yyyyyy@porternovelli.co.uk]
Sent: 23 March 2006 18:26
To: James Hyman
Subject: Re: Fw: HP case ref: 7205561922
James,
As promised yesterday, I have checked with HP and I am afraid they do not want to offer a comment or quote in response to the story you are compiling.
I would like to help resolve your customer service enquiry by escalating it within HP. Can you let me have any references that HP have given you so that I can raise it with the appropriate management please?
Regards,
xxxx.
---------------------------------------------------------------
xxxx yyyyyy
Porter Novelli
+44 (0)1295 2244?? direct line
+44 (0)1295 224400 switchboard
+44 (0)7720 ????? mobile
If you'd like to know more about us visit: http://www.porternovelli.com
Porter Novelli
Many Minds. Singular Results.
UPDATE - 30 MARCH 2006
-----Original Message-----
From: Grant, Darren
Sent: Tuesday, March 28, 2006 1:49 PM
To: James Hyman
Subject: Re: Fw: HP case ref: 7205561922
Dear Mr Hyman,
I have had your issue forwarded to myself via HP's press office (Porter Novelli), I am sorry to hear that the service you have so far received has not met with your expectations.
We have quickly checked and it seems that your unit was delivered at 11.51am today (28/03/06).

Please let me know if you have any further issues with this repair and I will do my utmost to assist.
Regards,
Darren Grant
UK&I Managing Directors office.
-----Original Message-----
From: Green Bandana
Sent: Thursday, March 30, 2006 3:35 PM
To: xxxx yyyyyy [mailto:xxxx.yyyyyy@porternovelli.co.uk]
Cc: Darren Grant
Subject: Re: Fw: HP case ref: 7205561922
Dear xxxx & Darren,
Since the laptop's arrival back on Tuesday 28, it is still faulty. Now, the screen lights up, then goes into 'standby' mode, then into 'normal mode' then turns itself off. It has done this continually since arriving back and now has reached a level beyond incompetence/poor service.
I'm sure you will appreciate from the history of this case, taking it back again for repair will be beyond inconvenience; the computer is critical to my PA's day-to-day business.
Yours sincerely
James Hyman
I think the irony here is my PA's spent so long holding/talking at the expense of HP's premium rate line, it may have been cheaper to have simply bought a new laptop!!
© 2005 Green Bandana Productions Ltd. Website design by
Steve Mannion.