In The Hands Of The Gods
A directorial debut by Gabe & Benjamin Turner, produced by Green Wolf Films & James Hyman as Music Supervisor, trust me, "In The Hands" really is a must see.
The World Charity premiere is 10 September, Odeon Leicester Square, in aid of the Bobby Moore Fund for Cancer Research, with the support of Nike.
Review from Sep/Oct 2007 issue of "Little White Lies" magazine: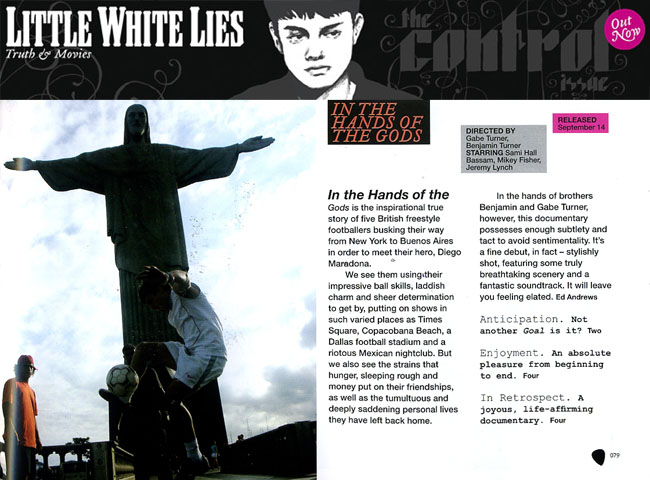 Cover Me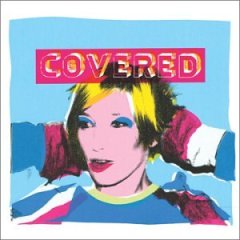 I may have been first with a CD of 'cover versions' called, er, "Covered" in 2003 but boy is the genius Jedi, Tom Middleton dropping serious science with his efforts: "Crazy Covers 1" was packed full of weird & wonderful versions of songs and "Crazy Covers 2" maintains the high quality/quantity threshold set by vol.1. (thanks for the 'Guru' credit on vol.2 by the way Tom!)
Covers are now really becoming common place in pop culture; just check those b-sides or CD bonus tracks, an almost obligatory cover is buried there for your delight/disgust; just today in Berwick Street 'Church', I randomly picked up New Young Pony Club doing Squeeze's first hit single, "Take Me I'm Yours", on their 'Bomb' CD single and I'm still digitally hunting down Rumble Strips' cover of Amy Winehouse's "Back To Black" after the Rumbles did such a stirling remix of said track. I said hunting digitally, I'm drowning in 7"s!!!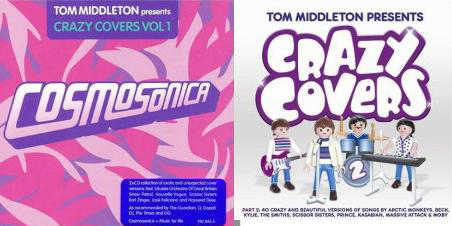 You'll hear bands pay respect humourously or seriously at festivals e.g. Arctic Monkeys paying homage to 007/Bond and Dame Shirley Bassey with "Diamonds Are Forever" at Glasto just gone. Dame Shirley herself covered Pink's "Get The Party Started" for a lavish Xmas 'Marks & Spencer's commercial.
Similarly in ad-land, DLKW, the creative agency for both AA & Halifax are no stranger to applying the 'version' visually, with the former parodying Carole King's "You've Got A Friend" for roadside rescue, the latter making banking that bit merry via the likes of all-singing/dancing Howard exchanging his various lyrical currencies into a cheerful change of tune.
Then of course, there's Mark Ronson riding high with his 'Version' album. He's really done some splendid work on re-interpreting some classic pop. Check Xfm's Rinse tomorrow night for my in-depth interview with the man himself about all things 'Version'. I still maintain his "Stop Me" (like Pet Shop Boys' "Where The Streets Have No Name/Can't Take My Eyes Off You" and Soft Cell's "Tainted Love/Where Did Our Love Go?", you get 2 covers for the price of one i.e. Smiths AND The Supremes!) was this year's "Crazy". Helped by Daniel Merriweather's vocals, Ronson made that his own in a similar way that Grace Jones made "Love Is The Drug" hers, Jeff Buckley "Hallelujah" post-humously his, and Soft Cell "Tainted Love" theirs - with the originals unfortunately insignificantly paler despite being so strong in their own right.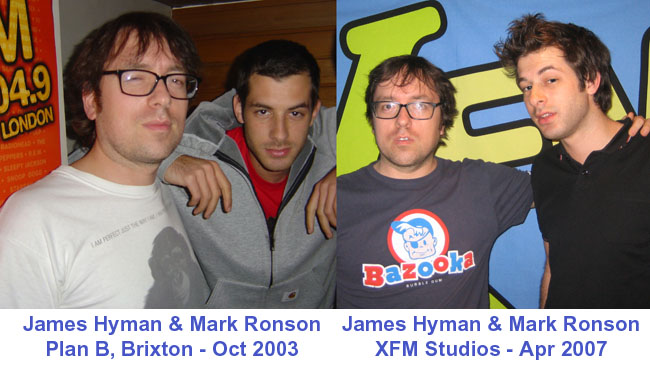 When it comes to film, plenty of examples - some faves include Nancy Sinatra's "Bang Bang", pivotal to "Kill Bill" (it's often claimed Tarantino sculpted his epic from the seeds of that very song), Gary Jules's melancholic "Mad World" for cult-classic "Donnie Darko" and Bill Murray's kitsch-karoaoking of "More Than This" in Sophia Coppola's "Lost In Translation". No one however, has ever intergrated the cover on celluloid more stylishly than Baz Luhrmann, "Moulin Rouge" - nuff said.
After Xfm's Remix (when it was with Eddy & myself) introduced a regular covers feature to radio, BBC's Radio 1 followed format on Jo Whiley's "Live Lounge" where bands suprised for good or bad with their takes on a personal fave. BBC continued the trend to TV with Dermot O' Leary's "Re:Covered" though course when it comes to the grandiose TV-extravaganza level, it was reailt-TV that rinsed it i.e. "Pop Idol", "X-Factor" & "American Idol" all relying heavily on choice of song - simply a well-known cover or popular 'standard'.
Covers can be really bad and I don't want to dwell on the negative but Tourettes-like, I have to repeatedly growl 'Westlife' - pitiful karaoke glorified for the tweens/teens/moist mums. Westlife didn't need to write any decent songs, they just picked them off the shelf. Oh, I hear you shout, you still need to sing etc. Not always, half the battle is picking that good song, the other half is, within reason, marketing it succesfully! Remember, 'Covers' don't just reflect post-modernism, it can also be creative lazyness if done badly, which of course is always subjective, in most cases, except Westlife's?
When an unknown producer wants to get noticed, he often 'unofficially' creates a remix of a well known song, usually by playing around with the 'parts' i.e. 'acapella' and 'instrumental' in a similar way an unknown artist(e) or someone wanting to re-invigorate their art, can dust off a gem and gain attention by their take on it e.g. Bryan Ferry consistently covering Dylan throughout his career, most recently overloading the listener with 'Dylanesque'. Lest we forget Johnny Cash's "American IV", particularly its tear-jerking take on Nine Inch Nails' "Hurt"; and Mark Romanek's video too - GAME OVER!
I can ramble on about covers forever as they're part of those whole 'Remix', 'Sampling' and 'Mash-up' families - taking what you (now) and re-contextualising; one of the main impulses in any form of creativity.
© 2005 Green Bandana Productions Ltd. Website design by
Steve Mannion.