Sharing Shows: Xfm, MTV etc.
"Don't let your possessions possess you" wise words from my father that have taken me years to adhere to and now seem to resonate on an almost daily basis as my archive of CDs, Vinyl, Magazines, Digi Betas, Box Sets, Books, Tapes Memorabilia etc. (!!) is being pruned.
No major traumas yet from letting go of all the amassed plethora of pop-culture, in fact it's been very liberating; the memories remain.
Whilst de-cluttering, I've stumbled across a packed cupboard with off-airs from my Xfm Remix & Rinse shows. Time permitting, watch out for uploads of these, more than likely to be found on my Mixcloud profile.
There's already a wealth of Xfm Rinse interviews on YouTube (from the likes of Dizzee Rascal, Mark Ronson, DJ Shadow, Kanye West, Liam Howlett / The Prodigy etc.) and this 2003 Sony-Award nominated Xfm Remix show with Eddy Temple-Morris & myself was just uploaded to Mixcloud; enjoy!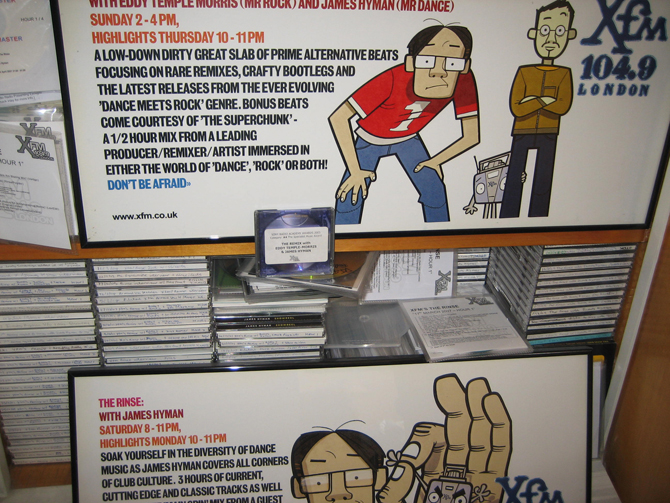 © 2005 Green Bandana Productions Ltd. Website design by
Steve Mannion.