The Mash-Up Is The Message
How would Marshall Mcluhan have mused on this glorious VW Golf GTI ad, not the spoof one but this, a mighty mix of all things Warp, Chris Cunningham, Aphex Twin and of course, Singing In The Rain.
Now if only the ad-heads could have squeezed in a tramp lying in the gutter a la Clockwork Orange......ya get me?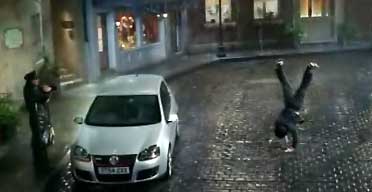 © 2005 Green Bandana Productions Ltd. Website design by
Steve Mannion.