Wake Up & Smell The Ink
Aged about 8, I somehow remember a prep. school teacher, Mr. Woolmer enthusing our bemused class how he thought a solid 'dropping friends off at the pool' session often felt more pleasurable and intense than sex & orgasms.
I'd compare those bodily functions to how I feel when sniffing out & devouring the plethora of magazines, books, newspaper articles, web-sites,CDs, DVDs, Vinyl etc. - intense 'Pop-Culture Digging'.
As a horror-flick reference, it's Frank Cotton in Clive Barker's classic, 'Hellraiser':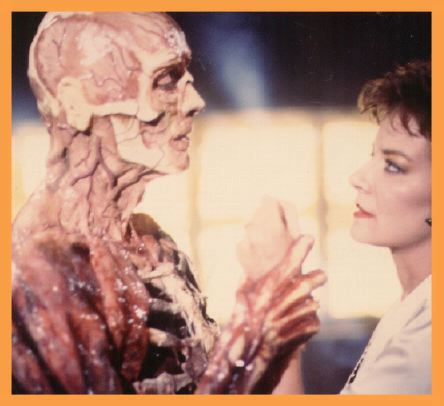 After opening the Cenobite's 'Pleasure & Pain' puzzle box, Frank's reduced to a withered heart beneath the floorboards of his house. An accidental drop of spilt blood seeps under the floorboards which temporarily brings Frank back to life, his heart beating and bones/organs returning, minus skin & flesh. Frank's previous lover, Julia takes pity and helps 'restore' him by seducing men, bringing them back to the house, taking them to the empty attic room where Frank hides, and then kills Julia's lovers consuming their blood & bodies, thus gaining more of his own flesh back each time.
Each media morsel I devour is those drops of blood, flesh to keep my culture vulture-ism sated. So, with some time on my hands (for once!), here's a digest of recently munched mags, nourished newspapers, bolted-down books & quenched-quotes: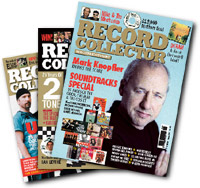 Simultaneously thrilled & terrified when each issue drops - essential sickness for music-junkies. After reading RC's contents, I find it pretty therapeutic, clocking far worse geeks than me out there: 'The Collector' column on the back page and numerous desperate 'Mr. Angry' letters disputing catalog numbers, 1st edition vinyl issues & withdrawn pressings, moans about conditions of records, discography omissions, re-mastered/re-issued albums with 'disgracefully' inferior sound quality or classic tracks now cut or edited.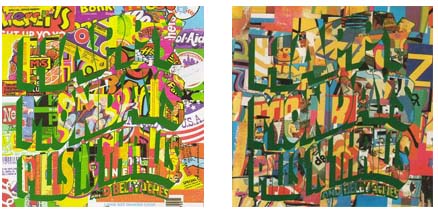 Or the schvitzing over minutiae (trivia, for those not in the know!) like different sweet wrapper art-work for the CD & vinyl editions of the Happy Mondays Pills 'N' Thrills And Bellyaches album (above) (reason why was litigious US confectionery manufacturers, the UK bods didn't care, as sleeve designer Matt Carroll would vouch for).
Not forgetting, 'Jack's Value Added Fax' column where readers pedantically query prices on potential gems - 'Antiques Roadshow' for musos.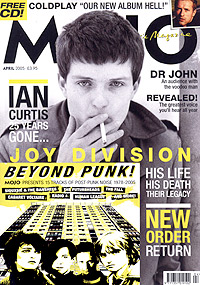 Riveting cover-2-cover read as ever, not just for the 'Mojo Filter' reviews section that fattens up my Amazon wish list but the in-depth Ian Curtis piece surrounded by sub-strands on New Order's return, Factory Records, Peter Saville's design work for Joy Division & New Order - fine fodder for the Ian Curtis film-biopic that's drawing nearer.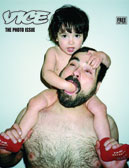 Vice has been on my Pop-Culture radar for yonks, shamefully never managed to share it in a blog - what a brand!!! The mag's brash journalism is sharp. As for the CD reviews, you can't fail to laugh, even if you like the artist/music in question, check: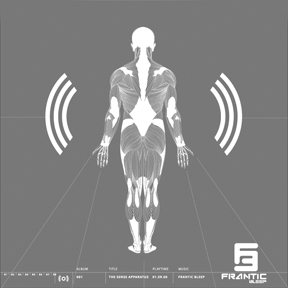 THE SENSE APPARATUS 'ELITIST'
We would like to think that Norwegian Kids are all wearing corpse paint 24/7, grimly branding runes into their chests and sleeping in the woods on the darkest nights of ther year but the reality is most of them live with their super cool parents in houses with underfloor heating and a sauna out back. They all have bands that that sound like a onstrously heavy Muse and dad even soundproofed the garage so they could rehearse there until dinner-time. Sometimes he even sits in and plays a little synth but the volume gets to be a bit much and it eats into his valuable time alone when he likes to jerk off to Internet porn. [CHIP WITHERS]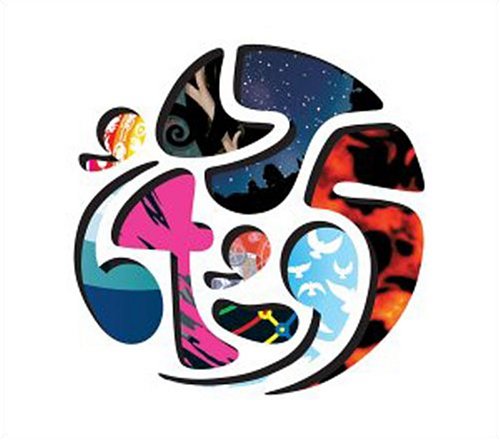 WORST ALBUM OF THE MONTH: LEMON JELLY '64-95'
Another smug concept album about nothing from two overpaid graphic designers who probably think they're providing a snazzy multimedia panacea for today's woes when really this is just more of the same offensively bland mid-90s chill-out fluff. Music for 30-something OMM-obeying parasites who don't know anything. Utterly vacuous and completely fucking evil. [GRANT MITCHELL]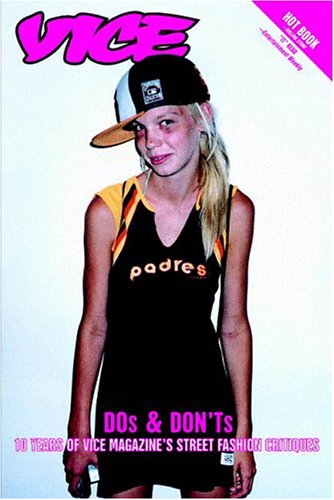 As for the 'Vice - Do's & Don'ts' book - the f*cking funniest fashion faux-pas's & faux-yes's in simple concise words & pictures - undoubtedly one of the most laugh-out loud pieces of literature I've ever read.
ROLLING STONE [ISSUE 967>> FEBRUARY 10, 2005]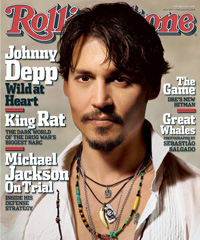 Extracts from Johnny Depp interview:
"[Depp]....is particular about public restrooms ('I avoid the doorknob afterward, because why'd I wash my hands if I've got to touch the fucking doorknob?') and, being a former bar owner, has some advice about bar treats ('Don't ever go for the peanuts. They've got 27 different kinds of urine on them, scientifically tested.')"
"He said that public functions cause him extereme anxiety - "anything like that", where you are expected to act in a certain way. I can't go out and do that. I can't do it. It's not in me. It feels awful to even try."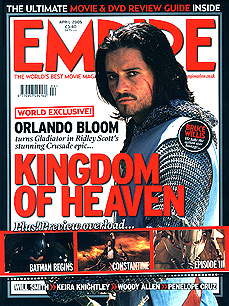 Extract from interview with Christian Bale losing serious lbs and promoting 'The Machinist' - insane and unsettling viewing - forget Matt Damon's slimming for 'Courage Under Fire' or body bulking for 'Super Size Me' & 'Raging Bull', this is metabolic Method acting taken to its limits!!!
"When Christian Bale decided that he was going to lose in the region of 55 pounds for 'The Machinist', he solicited the advice of a professional nutritionist. And then promptly ignored it.
Bale had set himself a target. He had blown up a picture of Hank Williams, just after his release from jail and months before his death, and stuck it to the cover of his script. That, he decided was the cadaverous, death-haunted look he was after. And at 145 pounds, he was nowhere near it. 'So I kept going', continues the 31 year-old star.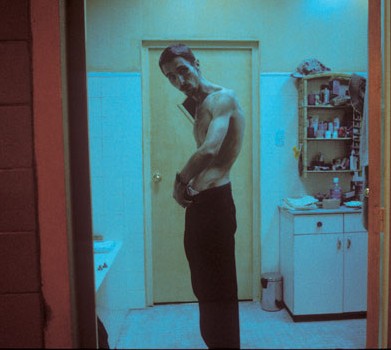 His strategy was to deflect his hunger to other activities. He would tell his body outrageous lies. 'I would feel hungry, then say to myself, 'Oh that means I really want to read.' And so I would start reading and pretending that was what I was getting my nourishment from - reading the book. It's all, obviously about games of denial."

As a hardcore music collector & completist, I read with interest a piece from February's Word magazine, 'The Infinite iPod?' posing the question, "Could one person download a copy of every song there's ever been?", based on this 'King Of The Pirates' story. This guy 'Doug' had a digital collection that already exceeded 900,000 songs and he wanted to own every piece of music there had ever been.
Edited from Word:
"Doug lived in an upper middle class neighbourhood full of stylish homes and SUVs, with a wife (former underwear model!) and 2 tech-savvy kids. He'd kitted out an extra bedroom as a 'War Room' in which 3 top-of-the-line Apple Macs sucked MP3s from the Internet via BitTorrent and then stored them on ranks of 250GB/350GB Firewire drives. His wife was bored to tears hearing about his latest collections and wanted to know why he didn't play more golf like his friends. 'Golf is the most boring game in the world,' he replied, 'What I'm doing is much more fun.'
Why was he doing this? Because he could, he said, and also - to preserve the history of music in the event of a terrorist attack. Doug implied he had sanction from 'above' and 'I just want to be a historian, a gatekeeper. I don't consider myself a pirate.'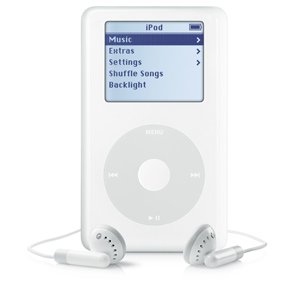 Today there are 30,000 albums released in America each year, according to Billboard. Call it 60,000 worldwide, meaning about 700,000 songs a year. If each one uses 5MB of space in MP3 form that's 35,000GB, or 8785 iPods - a year. Extrapolate that across 100 years of recorded music, when there were fewer releases and we think there might be about 21 million existing songs. That's 1.05 million GB, 26.250 iPods or what geeks call a 'Petabyte'. Even with a superfast 8MB connection, you're looking at over 30 years of continuous downloading - assuming you can find the songs in the first place."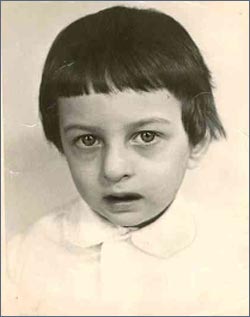 Russian born American stand-up whose site includes embarassing yet entertaining crooner cover versions like The Stones 'Satisfaction', Franz Ferdinand's 'Matinee' & Jacko's 'Beat It'.
GOING TO THE DOGS
Pet food maker Cesar's smart marketing competition to find people who are the spitting image of their dog (!)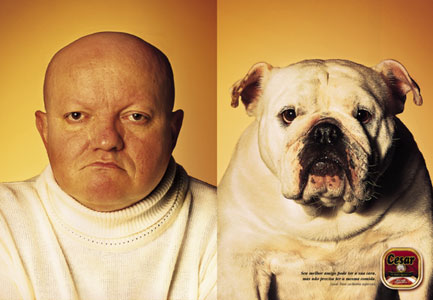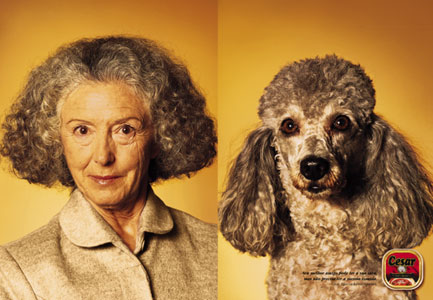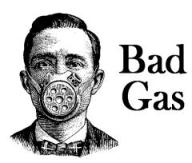 'Nuff weird off-beat stuff here like setting up your own Fried Chicken joint, the in-bad taste 'chairspotting', and Lego Porn (below):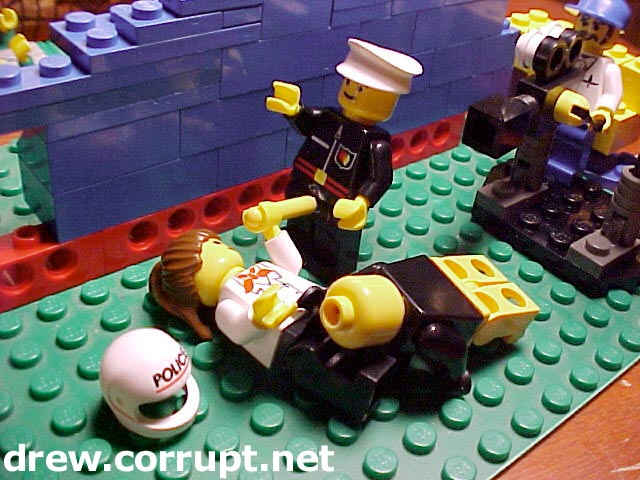 Vanity Fair's staggeringly well-written & researched pieces consistently highlight the toils & strife looming behind the glitz & glamour. The last 2 issues have been mannah from heaven, packed with corkers.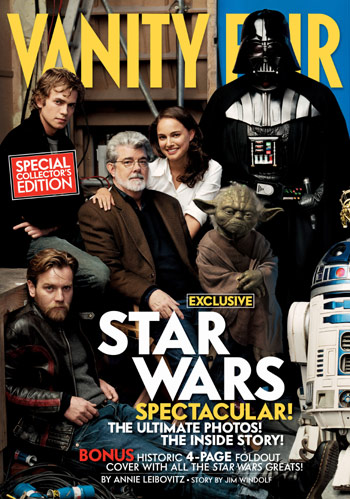 The 'Star Wars Spectacular!' naturally focused on George Lucas and all things 'Star Wars', further pieces included "The X-Rated Emperor" - Bob Guccione and the rise & fall of his 'Penthouse' empire:
"Even editorial meeting's took place at Guccione's mansion, which also housed Bob's noisy group of Rhodesian Ridgebacks. Often the dogs would trot into the meeting and run around the table barking. They were hungry.
'And we were hungry, too'' one former editor says. 'We were starved. And then Bob would throw a couple of big broiled steaks on the floor for the dogs to devour right in front of us. And we were supposed to go on with the meeting as if nothing was happening."
"Bob conjured up ever more ridiculous promotions (for Viva magazine). In Spring 1976 he asked the editor to hire an alleged rapist to write the love-advice column."
"Bob had other ideas of how he might become immortal. In the early 1980s, he decided to back the creation of the first small scale, disposable nuclear-fusion reactor as a low-cost energy source. He financed a lab in La Jolla, staffed with 82 scientists, it didn't work and Bob was out $17 million."
"Nightmare On Sunset" - A-list celebrities targeted by a wave of burglaries", "Sorcerer's Apprentice" - the friendship then fall-out over Disney CEO Michael Eisner's $140 million severance payment to ousted president Michael Ovitz and "U Want Me 2 Kill Him?" - a total hedf*ck true story of a 14 year old Manchester boy 'John' who created hundreds of fake on-line/chat-room identities to encourage 'Mark' to murder him; 'an internet soap opera moving from one scene to another, each character and story line more fantastic than the last with plots extracted from what 'John' had seen both in films and in life: thick with treachery, villainy, and betrayal."
Reading the Hollywood issue cover to cover, word for word, one Saturday in bed was bliss with these nuggets: "Eyes Wide Open" - insight into 16 year old Stanley Kubrick and his photo-journalism, "The King Who Would Be Man" - Marlon Brando's tragic struggle seen and scribed by close friend Budd Schulberg:
"When I was in Los Angeles soon after Marlon's death to look up his old friends, everyone asked, 'Have you talked to Harry Dean Stanton yet? In these last years, Harry Dean was closer to Marlon than anyone.' I found Harry Dean, a neighbor of Marlon's on Mullholland. In his late 70s, tall and gaunt and mysterious, a Kentuckian who can play a haunting harmonica and guitar, he's an unforgettable actor you've seen in a hundred movies, including The Godfather: Part II.
I told Harry Dean I had heard that he had had long conversations with Marlon at three or four in the morning, and that sometime they went on until dawn. 'So what did you talk about?'
'We talked a lot about eastern religions - Buddhism, Taoism, the Kabbalist Jews. We talked about Lao Tse in China. And Einstein came up. Einstein said that Buddhism was the only religion that could cope with modern science, and Marlon was interested in that. He was into poetry, philosophy, and religions - everything. He was curious about everything. We talked about ego from the Buddhist point of view. We talked about Shakespeare, and sometimes he would recite whole long monologues from Macbeth, Twleth Night.'
I could picture these two Hollywood seekers of solace, with the first rays of the sun beginning to peek into their lives, Harry Dean perfectly cast as a misfit and the ailing Marlon - all 300 pounds of him - beginning to look like, and trying to think like, Buddha.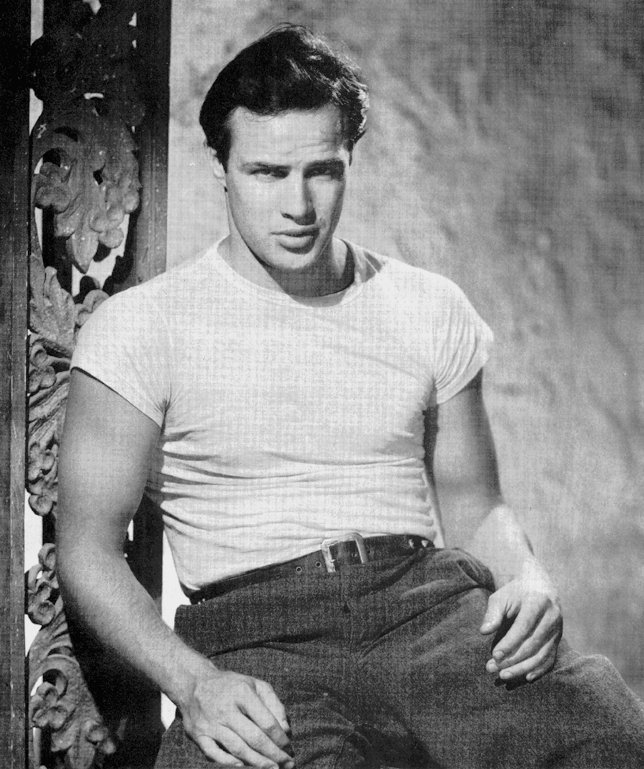 'One time Marlon suddenly asked me, 'What do you think of me?,' Stanton said. 'And I said, 'What do I think of you? I think you are nothing. NOTHING!' And Marlon began to laugh, and he went on laughing and laughing.'
I could picture Marlon. He had finally achieved his goal. Peace, peace at last. What I always wanted to be. Nothing."
The Hollywood issue also featured "Midnight Revolution" - fascinating behind the scenes of cult film, 'Midnight Cowboy', the first X-rated movie to win an Oscar, "The Garden Of Kabbalah" - a look at the mis-appropriated Jewish mysticism turned celebrity cult and "Dangerous Talents" - the turbulent making of the James Dean classic 'Rebel Without A Cause', focusing not on the obvious teen hero but equally edgy director, Nicholas Ray:
"[Post James Dean's death]....By this time Ray's troubles now went beyond unemployment and alcoholism. His gambling was pretty much out of control. He would drop $30,000 in a night and was more excited about losing than winning. Later while in Europe, Ray was reduced to acting for a 1974 soft-porno, 'Wet Dreams'."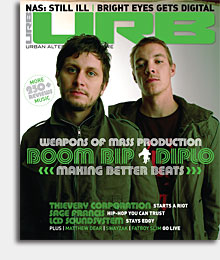 Spot-on editorial from Raymond Stoker:

& from short interview with Bambaataa who gives Prince props:
"I knew his struggles and what he was going through [opening for] the Rolling Stones and the crowd threw stuff at him, the first time he went out on a big rock concert."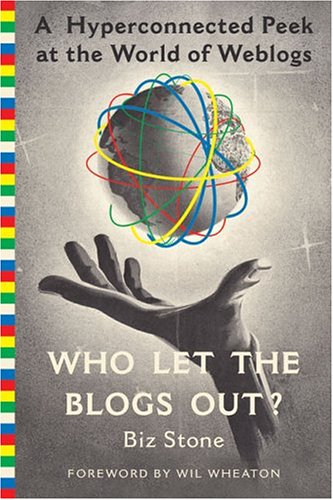 At times like a 'get up and go' 'self-help' book, Biz Stone over-zealously offers an exciting plunge into the sprawling world of the latest internet phenomenon, 'Blogging'. I learnt lots from 'Who Let The Blogs Out?', including 'Technorati' - tearing!!!

Peace - we out!
© 2005 Green Bandana Productions Ltd. Website design by
Steve Mannion.