Vintage Mag. Company
Circa 1991, I was badly bitten by the mag. collecting bug, walking past Vintage in Brewer St. with a couple of my mates pointing at 'The Face Magazine - Electro Issue' in the window. After hours, months & years of rooting out basement back-issues of Playboy, Rolling Stone, The Face, i-D etc. it was no suprise to bump into fellow geek/digger Quentin Tarantino today, trawling film posters.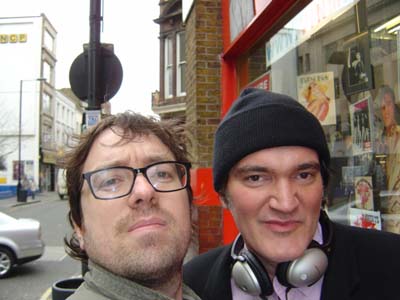 He told me he still hasn't listened to the QT mix-CD!!
© 2005 Green Bandana Productions Ltd. Website design by
Steve Mannion.