Future Music - Mash Ups
Extract below from well-written & rigorously researched piece on 'Mash-Up's' for June re-launched Future Music mag. (US edition) & based round the Jay-Z & Linkin' Park 'Collision Course' project that's taken 'Mash-Ups' to MTV-Mainstream.
Journalist Bill Murphy's a great guy; our paths crossed many moons ago when he was co-running Axiom Records, helping set up my journeys to Brooklyn & Amsterdam's North Sea Jazz Festival for an MTV interview/2-hour documentary on legendary producer Bill Laswell.
Whenever those 'new' musical trends/fashions, like 'mash-ups' hit the media, remember, there's history, as this excerpt succintly proves: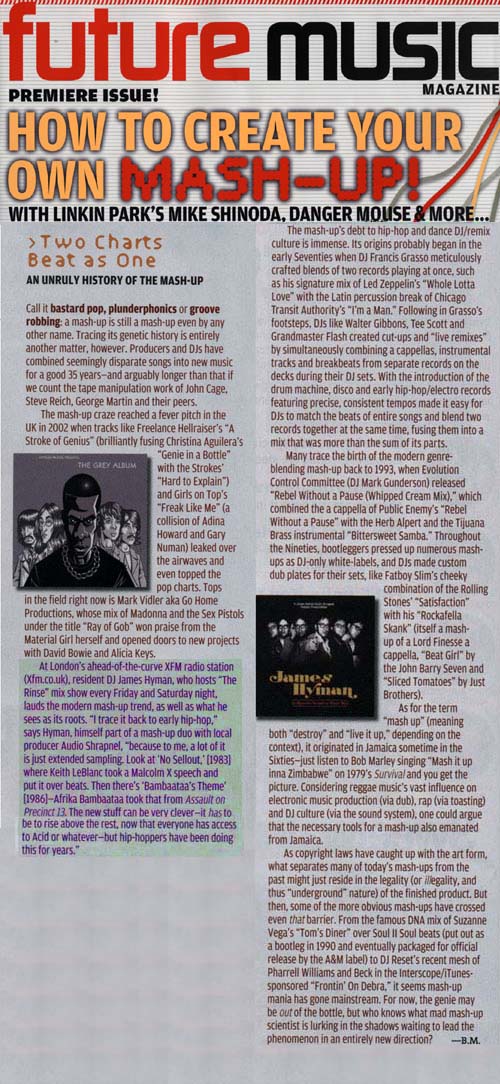 © 2005 Green Bandana Productions Ltd. Website design by
Steve Mannion.