PostSecret
So simple, I love it.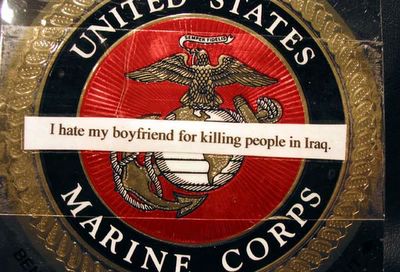 PostSecret - an ongoing community art project where people mail-in their secrets anonymously on 1-side of a homemade postcard. The imposed basic creative limits give rise to some crazy, harsh, twisted results that speak for themselves: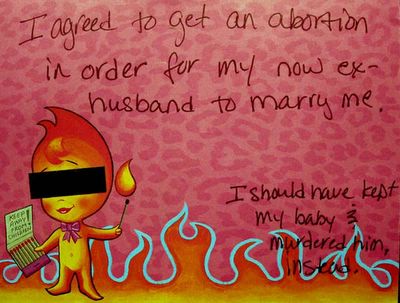 Some secrets cannot be separated from the cards they're on. One sad little postcard has a lineup of seven 3-cent stamps, each with a picture of a Conestoga wagon on it, plus one 2-cent stamp of a locomotive: "I found these stamps as a child, and I have been waiting all my life to have someone to send them to. I never did have someone."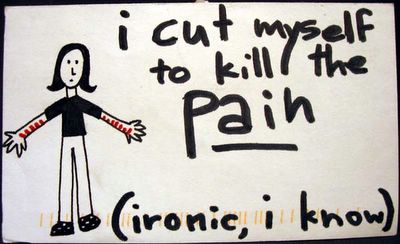 The following typed message was pasted onto a card made out of a $50 parking ticket: "I got a parking citation and so did the car next to me. I replaced the ticket on the car next to me with mine. My ticket got paid. And the one I took? I mailed it to PostSecret." It isn't so much a confession as a live performance of sin.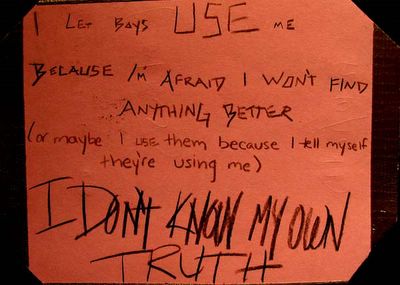 © 2005 Green Bandana Productions Ltd. Website design by
Steve Mannion.