Rinsing with Russell Simmons & Rev Run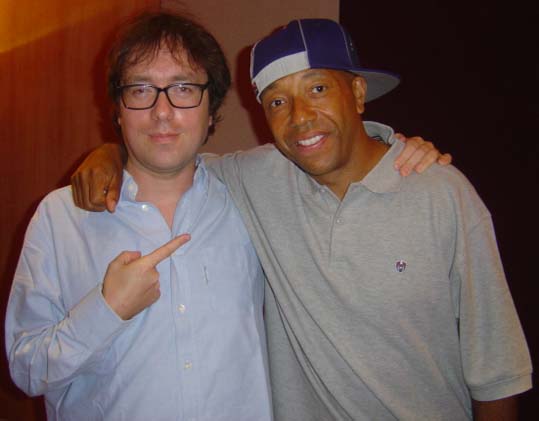 Russell Simmons. Without him, hip-hop & rap music would be a totally different story; course Russell (above right) didn't invent it but boy did he light the fuse.
The Def Jam founder signed numerous mainstream multi-million selling artists, most of whom, 2 decades on are still firmly in the game:- Beastie Boys, Run DMC, LL Cool J, Public Enemy etc.
As the first super rap-mogul, Rush was Godfather to Damon Dash, Jay-Z, Puff Daddy with a global golden touch that travelled far further than simply signing the above artists. Far from it, RS turned hip-hop into a blingin' billion dollar industry with his Def Jam conglomerate that included the record label (Def Jam), management company (Rush Artist Management), clothing (Phat Farm), movie production house (Def Pictures), TV shows ("Def Comedy Jam" and "Russell Simmons' Oneworld Music Beat"), a magazine (Oneworld) and advertising agency (Rush Media Co.)
James Hyman caught up with Russell recently and his brother Rev Run (below right), from the rev-erred (!) Run DMC with the release of the new Rev Run album 'Distortion', Rev's new MTV reality show, 'Run's House' and launch of Russell's 'RSMG' record label. Catch the words & music on Xfm's 'Rinse', 17 September between 12AM-3AM.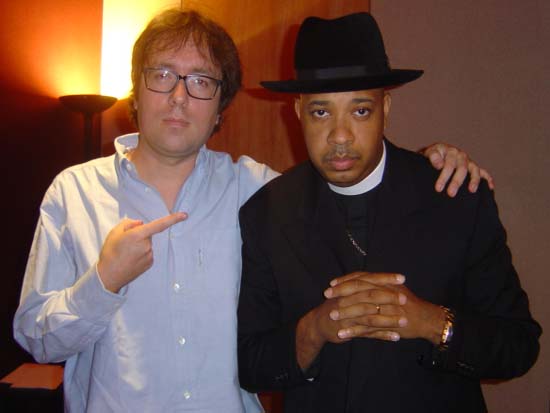 © 2005 Green Bandana Productions Ltd. Website design by
Steve Mannion.