Weekend Rush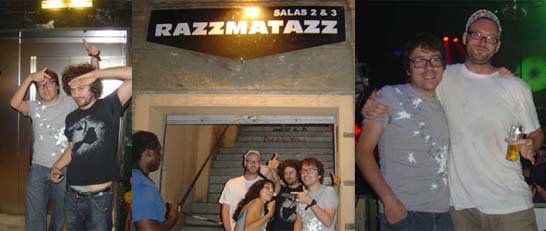 Another quick Barcelona trip for some dj-ing @ Razzmatazz with Craig along for the ride (Jamie, it's time....!) Chatting non-stop pop-culture on our BA flight, we were also 'tourettes' from take-off, clocking the air route map with place names to assimiliate with music 'spots' e.g. Rouen (Supergrass 'Road To Rouen'), Barcelona (Freddie Mercury & Monserrat Caballe 'Barcelona', Kano (Kano the artist himself etc. etc.).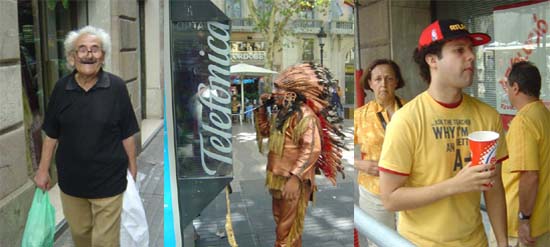 Rambling down Las Ramblas, people watching, our running commentary flipped from coded Punternet lingo, aimed at them girlie girlie to snappy 'Do's & Dont's' style a la Vice Magazine/Book; we thought of doing our own global 'Do's + Dont's' (picture examples punctuating this blog showing off our yay/nay street critique of Barcelona's Las Ramblas.)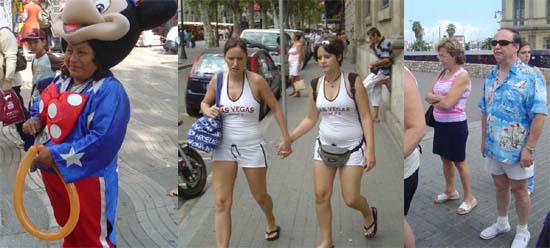 Simultaneously reading about 3 books, - 'Easy Riders, Raging Bulls', 'Status Anxiety' (de Botton, bang on it!!) & Bill Gates 'The Road Ahead'.

DJ-ing was as fun as ever, the Razz Massive Org. ensured strictly-pro, perfect, smooth runnings with the cheery crowd larging it to some of my main-room club bangers like Dr. Pressure, Bloc Party & Pendulum's 'Voodoo People' Prodigy MUTHA-F*CKING REMIX!!! whilst Psychonauts Pab & Paul took care of bizness upstairs, Bugged Out! flava. Oh & that vision mixing VJ (would love to meet him!) was so on it again, in time/tune with what I was playing - he'd match the visuals to the music in split-seconds - to the level that when I played a mash-up of White Stripes '7 Nation Army' & Rolling Stones 'Satisfaction', he had cued the White Stripes pop video with shots of all the Stones - boo yahh!!!!!

Wrapping it up now in this 'EasyInternet Cafe' as we both check e-mails, inspired to do this quick blog now, having checked Silent Bob's Blog - LEAN BACK!!!!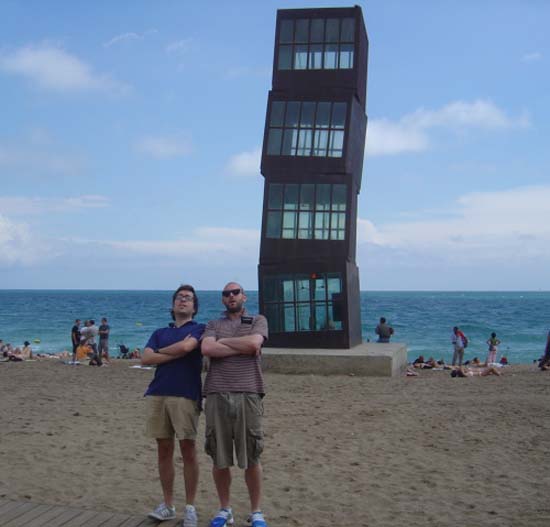 © 2005 Green Bandana Productions Ltd. Website design by
Steve Mannion.