Cooo-eeee!!!
It's Sir Elton's left hand I'm worried about; it appears to be resting on an un-circumcised willy-sofa; concern/comments to 'Attitude' magazine, whose exclusive interview is a fantastic read - congats all round!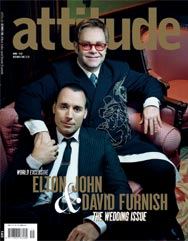 Whilst I've got my 'Queer Eye' as a straight guy on (!), love this snippet out of new Q magazine from an interview with deserved-so Mercury Prize Winner 2005, Antony & The Johnsons: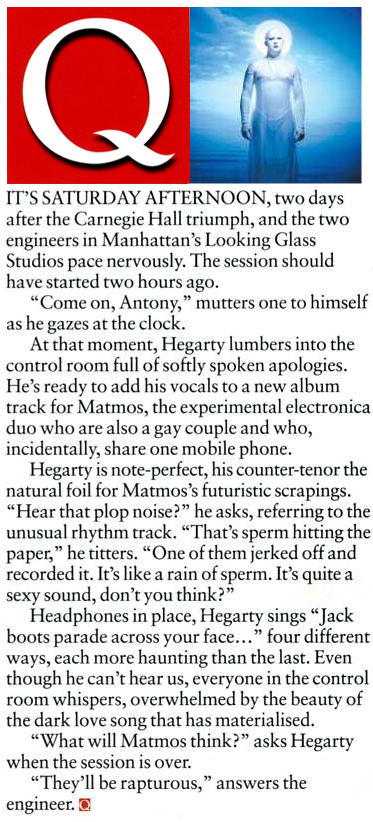 Finally, though it's nearly the end of the year, No Bra's "Munchausen" is possibly my favourite tune of the year. Really? Yes, f*cking REALLY!!!! The Studio 54/Euro/Hoxton-esque camp catchphrase "Really" repeated over bananas better-than you banter & stomping techno is the bomb. Susanne & Dale aka "No Bra" have hit a zeitgeist hard; if I'm not retorting "Really" back to Craig or Lez, I'm picking up on someone else saying it all innocently as I smile.
When I spoke to Susanne the other day about getting an Xfm No Bra/Munchausen jingle, he (!) reckoned people would be bored of the record in about 6 months. Really?! HELL NO! Man, I've heard Usher's "Yeah" about a million times and Lil' John & Luda still kick ballistics. Susanne also warned me about the imminent gutter pop video to accompany the track; can't wait!!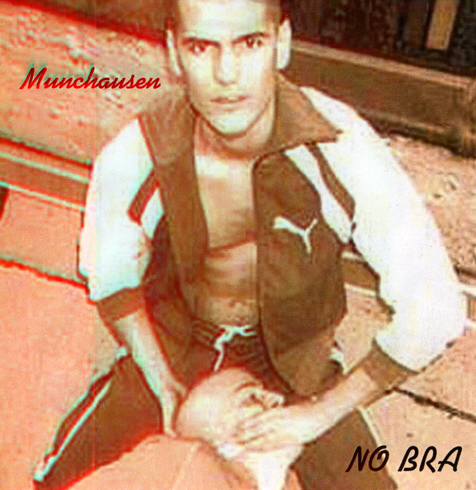 © 2005 Green Bandana Productions Ltd. Website design by
Steve Mannion.