MTV Megamix - Party Zone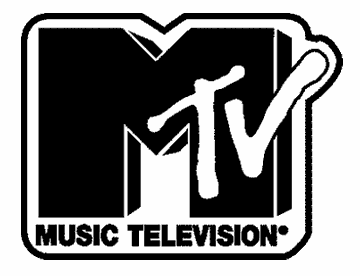 We get many such e-mails as below and yes, unfortunately due to copyright clearance, the MTV Megamixes never saw the light of DVD day and continue gathering dust on my digi beta shelf and MTV's. Time & permitting, we may try to clear some for this web site but in the meantime, try BitTorrent, Soulseek etc. or watch/tape late night MTV and MTV Dance in the hope of the odd random play.
One of the first Video Megamixes James Hyman created was in 1992, a collaboration with Coldcut which simultaneously aired on MTV & French TV station, 'Canal Plus' for the 'L'Oeil Du Cyclone' programme, so if you're really super-sleuthin', hit 'Canal Plus'.
Complete MTV Megamix & BBC Mix tracklistings here.
-----Original Message-----
From: Paddy [mailto: dublin********@gmail.com]
Sent: 16 January 2006 22:52
To: James Hyman
Hi there,
I'm a big musics enthusiast, I've always been very keen on the megamixes that you did on MTV's PartyZone and am sad to no longer see them, Have you any ideas as to how I could see these again? I figure they havn't been released on DVD due to copyright and licensing as if that was the case I would be watching them right now.. I used to have about 10 of them on video that I just taped but those tapes are long gone along with the megamix slot and probably partyzone too. Have you any suggestion? Oh and lastly I'd like to congratulate you on the quite estounding work you did on them, they where extremely inspiring to me and greatly influencial on my own work and well thats about it, I am not worthy! haha. Any help would be greatly appreciated. All the best for 2006, Paddy Q
-----Original Message-----
From: James Hyman
Sent: 16 January 2006 22:57
To: Paddy [mailto: dublin********@gmail.com]

Paddy, really good to hear from you and your kinds words, re: Megamix. Enclosed is the full shows/tracklistings and you're right, the main reason for the unavailability of them was copyright and clearance. It was discussed several time to try and do this but very time consuming as you can imagine.
I do have all of the mixes on master beta format but all they are doing is gathering dust.
Sorry I can't help any further.
Best wishes
James Hyman
www.jameshyman.com
-----Original Message-----
From: Paddy [mailto: dublin********@gmail.com]
Sent: 17 January 2006 00:44
To: James Hyman
Hi James,
Thanks for getting back to me.
I read you did about 200 volumes, 98 for MTV and 100 for channel 4, that sounds like a hell of a lot considering too that they where made up of parts, am I getting this wrong? What are you planning on doing with the masters, I find it hard to imagine them just sitting there gathering dust over the years.. Hope I can get to sleep tonight :(
only jokin :)
Kind Regards,
Paddy
-----Original Message-----
From: p q [mailto:dublin********@gmail.com]
Sent: 17 January 2006 02:41
To: james.hyman@virgin.net
Hi James,
Thanks, fairplay tye for sending me the tracklistings.
I'm a dj, well more of a bedroom dj approaching his horizon, I've never had a lot of time for my practice well not as much as I'd like due to work and studies and I'm a bit of a perfectionist when it comes to art, I also love making music but again, I'm still learning, I'm actually using fruity loops now(don't laugh!).. I've always been into mixing and (mixing) all genres of music (bar comercial type crap that has no meaning or reason but to make someone lots of money) and all those years ago around 98-00 when I seen your work and EBN's(YES EBN!!) with not just the new idea of video mixing but also the various styles mixed from Kraftwerk to Tom Jones(!) I got enormous inspiration and a real striving hunger for creativity which has grown over the years that I soon hope to be able to get serious about, sorry for rambling on but I'm sure you don't mind hearing what you've sparked.. ;o)
I don't mind me e-mail being posted in the blog, just let me know when you do get the Megamixes blog up, I'm interested in anything related to it.
Take care and keep up the great work!!
Paddy
© 2005 Green Bandana Productions Ltd. Website design by
Steve Mannion.