Sunday Sumting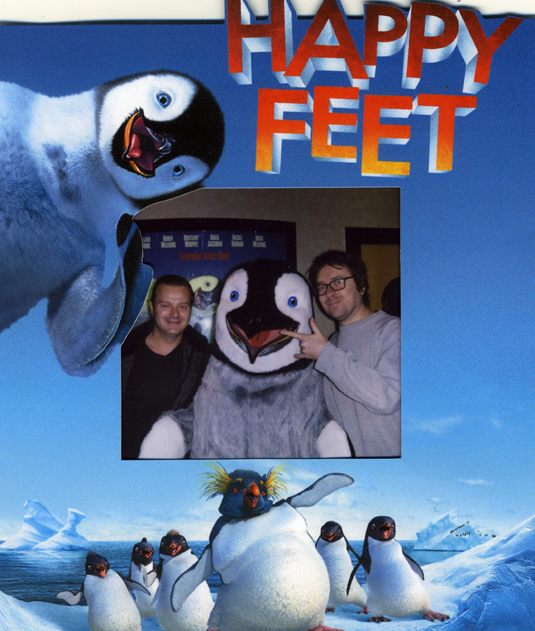 11AM, screening of 'Happy Feet' with the Eddy B (pictured top left), (the weekend, the rush), Fluff Fluff, Binky, Kate & Charlotte/Camilla. Fab family flick with a superb soundtrack (similar to Moulin Rouge with its updated medleys/modern 'mash-ups') and the steady pace, set against the sparse animated Arctic backdrop worked so well, compared to usual frantic cutting/edits (often there to compensate as style over substance). 'Happy Feet' has deservedly tip-tapped its way to the top of the US Box office and current crop of animated kids features out & about in 2006/2007.
Empire Leicester Square was freezing (maybe PR blasted cold air conditioning for added realism!!) so onto a quick hot Yo! Sushi Rinse round the corner afterwards. Chilled afternoon, early evening gym & steam/sauna session with Mr. Bootross then watched the genius of "Borat" with that hotel wrestling scene killing it!!!!!
© 2005 Green Bandana Productions Ltd. Website design by
Steve Mannion.