DJ Date: Razz This Friday
....for the club's 6th Anniversary celebrations.
Also last DJ date for James Hyman in 2006; make sure you reach!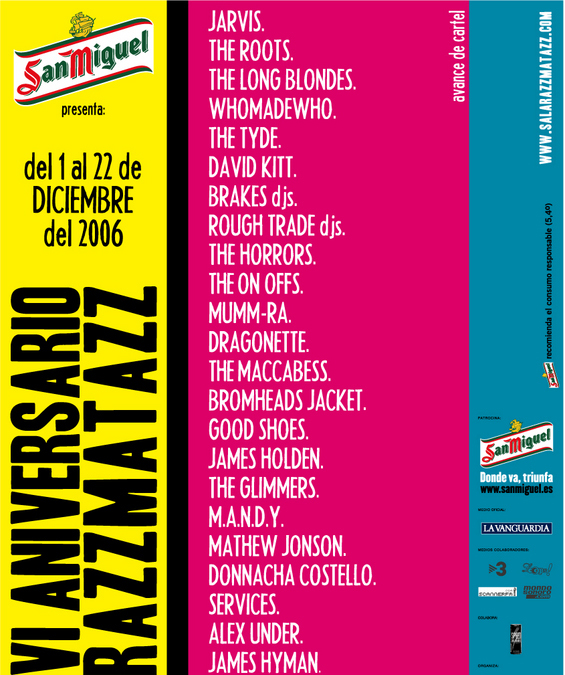 & some picture strips from Club Razz's 6th Anniversary:
Some of the delightful hosts/hostesses -
LEFT - Lovely Lucia, MIDDLE - gorgeous Javi bringing SexyBack (!) & RIGHT - new recruit Ines Guerrero (no relation to skate legend Tommy!!) with remarkable taste & knowledge of 'blunted beats' e.g. Madlib, MF Doom, J Dilla etc.


Magical pixie-dancers invade the DJ booth:

(Below/left), another fine host, Christian, possibly "America's Next Top Model" (catch him around 03:16-03:28 in this clip and/or in part 5, kissing one of the hotties at around 08:20-08:40!! El dirty bastardo!!!). In the middle, Jarvis performs live and far right, crowd say Bo' Selectahhhh!!


DJ's right hand-man for the trip, Mave The Rave in DJ booth, in full effect


Romà & other Razz-ers decorate DJ booth in honour of someone called James Hyman!!!!




© 2005 Green Bandana Productions Ltd. Website design by
Steve Mannion.