In The Hands Of The Gods
A directorial debut by Gabe & Benjamin Turner, produced by Green Wolf Films & James Hyman as Music Supervisor, trust me, "In The Hands" really is a must see.
The World Charity premiere is 10 September, Odeon Leicester Square, in aid of the Bobby Moore Fund for Cancer Research, with the support of Nike.
Review from Sep/Oct 2007 issue of "Little White Lies" magazine: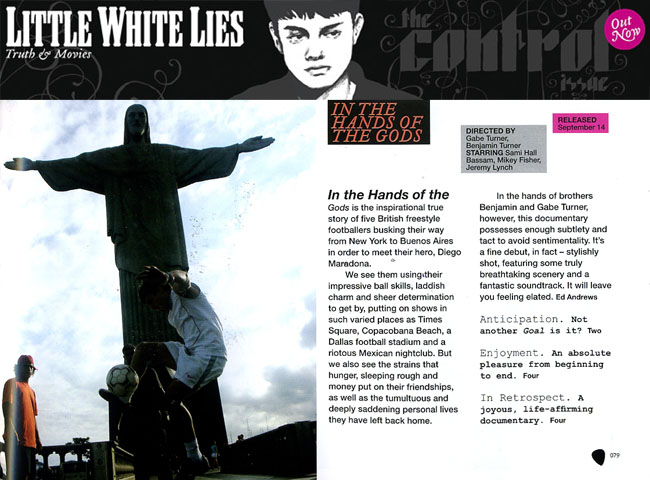 © 2005 Green Bandana Productions Ltd. Website design by
Steve Mannion.