Lock Down Your Aerial!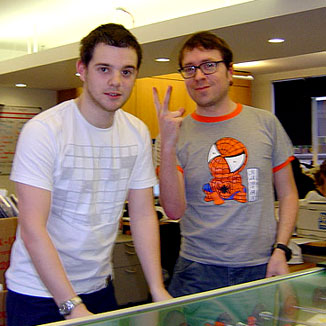 I could write a thesis on how cool The Streets is but not enough time, so let's keep it simple; Mike Skinner has created another corker, A Grand Don't Come For Free, the follow up to Original Pirate Material.
Check The Rinse's in-depth interview with Mike, Friday 7 May 1AM-3AM, full of humourous banter & plenty o' Streets tracks including Streets remixes + 3 cuts from the new album.
Downloadable interview here too.
© 2005 Green Bandana Productions Ltd. Website design by
Steve Mannion.