Big Up Bez's C*ck!!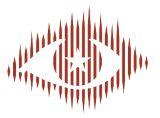 Didn't watch too much Celeb BB, just dipped in & out. Plenty surreal moments, the most obvious, Brigitte Nielsen - from Rocky IV, Beverly Hills Cop II & Sly Stallone to this!! OK, she also did VH-1's 'Surreal Life' and a Danish Big Brother, but still, seeing her in da UK - runnin'! Channel flicking around 1AM the other night watching Bez in green night vision who was conked out, motionless, almost dead - does anyone (apart from Channel 4's Production Team) actually sit watching the inmates sleeping for long periods of time, without channel-hopping?
One other personal surreal moment? Lisa I'Anson since I used to work with & produce her at MTV; I vividly remember the night she went 'awol' in Ibiza whilst filming a 'Party Zone' special with Simone and they both did things I saw but am not going to write about here!!!! That Ibiza 'missing persons moment' unfortunately cost Lisa her Radio 1 gig.
I warmed to Kenzie throughout the 2 and a half weeks but big up Bez, from freaky dancing & melon twisting in the Happy Mondays to this moment in time, the winner for '05!!
© 2005 Green Bandana Productions Ltd. Website design by
Steve Mannion.