The Funky Dope Manuva
Roots Manuva's been hailed as "The saviour of UK hip-hop" but he's so much more than that - check some UK Press accolades below re: his 3rd and arguably best album: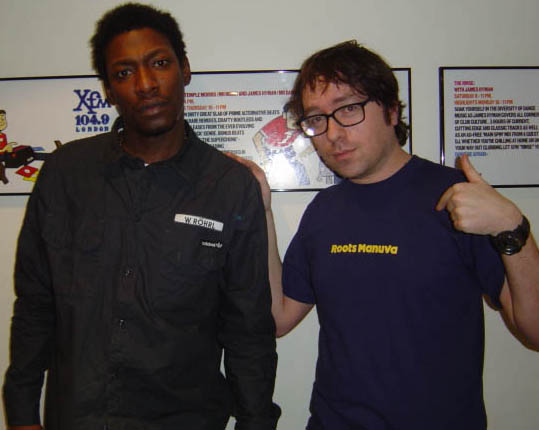 THE OBSERVER:
[CD OF THE WEEK]
"Everyone who owns a Streets album should rush out and buy this first great British album of 2005"
SUNDAY TIMES:
[CD OF THE WEEK]
"Britain's most artful dodger, Smith ducks and dives below and between dub, 2-step, music hall, musical theatre, trip hop, calypso, electro, you name it, creating a thrillingly kaleidoscopic backing to those extraordinary, vernacular-rich verbals... a truly original lyricist and musician."
INDEPENDENT ON SUNDAY:
"The best rapper in the country"
DAILY TELEGRAPH:
"As honest as Eminem at his most acute, as stimulating as Massive Attack at their most cerebral and as stentorian as Busta Rhymes at his wiggiest.... Smith inhabits a world all of his own"
THE INDEPENDENT:
"Nothing less than a milestone for UK rapping"
THE TIMES:
"His position as the nation's most distinctive rapper remains unassailed by any number of young pretenders"
NME:
"Manuva can ace all of America's big guns... a set of immense maturity that never rubs your nose in its thematic complexity, compositional innovation and thunderous thump-beats. It really is awfully, deeply good"
THE GUARDIAN:
"A superb album, dextrously mixing disparate styles into a sound that's entirely its own... It is as exhilarating and innovative as Dizzee Rascal's Showtime and, crucially for its commercial success, substantially less evocative of the experience of being mugged by a particularly twitchy crackhead"
Q:
"Perfectly placed to take Manuva into crossover heaven... his best album yet"
GQ:
"Britain's foremost hip hop artist"
Oh, the irony - Roots Manuva , our Generation's Gil Scott Heron, pretty much paved the way for other UK rappers/Urban-sters e.g. Dizzee Rascal & The Streets, fortunately their success has come full circle for Roots and allowed this core pioneer another chance on a stage that rarely allows that 2nd act.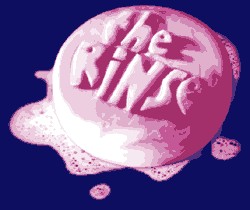 Xfm's Rinse, 2AM this Saturday Night/Sunday Morning has a 1-hour special with Roots Manuva, featuring plenty of his remixes, album tracks, exclusives and Roots rareities. Here's a sound-clip.
© 2005 Green Bandana Productions Ltd. Website design by
Steve Mannion.