Barcelona - Boy It's Banging!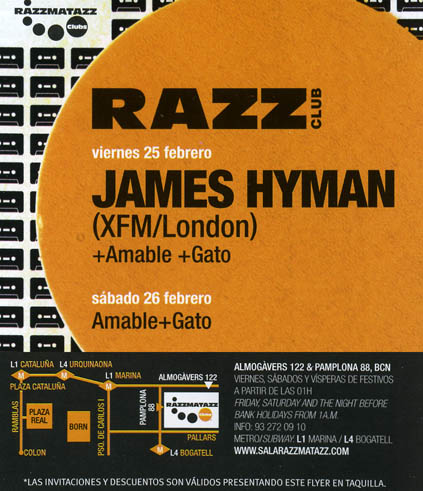 Back from another long weekend in Barcelona, DJ-ing at Razzmatazz, probably the best European club right now; not just when I play there (!!!), no seriously, the solid guest DJ line up past/present/future is unrivalled with beautiful perfect hosts Javi (pictured left) & more recently, Patricia (right) keeping everything running super-smoothly. Oh, a serious shout-out as well to the lightning-fast VJ who cued up pop-videos matching every tune I played!!!!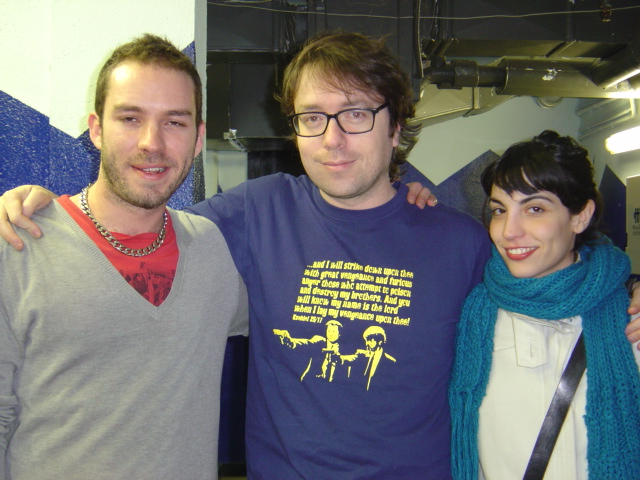 If I play a mixed set like Pet Shop Boys 'West End Girls (DJ Hell Mix)', Nancy Sinatra 'Bang Bang (Audio Bullys Bootleg Mix)', Prince, Alter Ego 'Rocker', White Stripes '7 Nation Army (Bootleg)', Franz Ferdinand, The Prodigy & Chemical Brothers album tracks off 'Push The Button' on radio, it's a real buzz; when I do much of the same to an open-minded welcoming packed Razzmatazz crowd & instantly see smiles, hear cheers and feel positive energy, that's an equally rewarding high.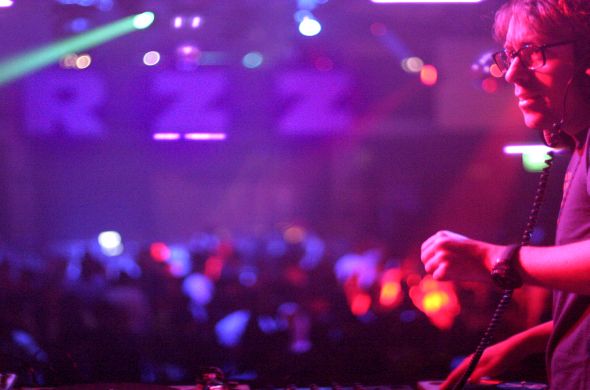 © 2005 Green Bandana Productions Ltd. Website design by
Steve Mannion.