All Crews.......
muss big up & read something that documents its subject matter in well-researched, well-written detail.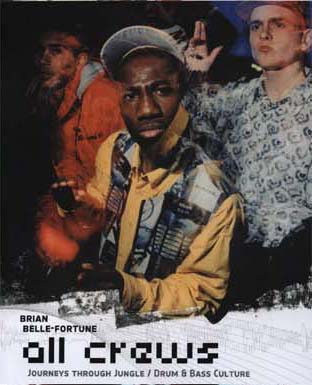 Brian-Belle Fortune's recently remixed & re-published 'All Crews' book does just that with Drum & Bass/Jungle music his subject matter. 'All Crews' is even more relevant now with the current wave of Urban/Grime e.g. Kano, The Streets, Lady Sovereign, Shystie, Dizzee Rascal, Pirate Radio, Channel U etc.

Brian, thanks for the mention; that MTV shoot seems like a lifetime ago!!!
© 2005 Green Bandana Productions Ltd. Website design by
Steve Mannion.