W.O.T.W. & Kidulthood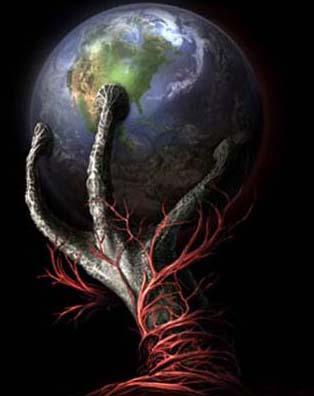 2 films today that couldn't be more diametrically opposed - both enthralling. First, 'War Of The Worlds' with its staggering $-million effects, A-list actor Tom Cruise and Spielberg's alienation theme again not just in sci-fi terms but isolated/dysfunctional family/parenting (compare E.T. & Close Encounters). I loved how the world's most successful/famous director turned this super-studio/Hollywood Blockbuster into a fairly unpredictable, dark, bleak cinematic spiral as towering tripods mercilessly took over the world. Suprised by its 12A rating - certain scenes and the overall gloom were hardly smiley-happy Disney though I felt the same watching Lord Of The Rings; those wraiths & Orcs were strictly darkcore. When I was a yoot (!), Predator was rated 18 with only 1 monster, not like the swarms in L.O.T.R.!!
Anyway, Ian & I dashed round the corner from seeing War Of The Worlds @ Odeon Leicester Square to Empire Leicester Square for a 'Kidulthood' industry screening. Cue the extreme contrast, a first time features director, no rich special effects, seriously low budget indie-production (Cruise's monthly hotel bill could have been 'Kidulthood's' total costs!), pretty much unknown actors but F*CK!!! the tight energy on screen and audience's reaction? More electric than the very lightning bolts from those 'War Of The Worlds' tripods. The edgy, provocative flexings on film touched a raw nerve in everyone, who gasped, laughed, and winced in unison, loudly.
Kidulthood incredibly captures a shocking snapshot of an ugly UK urban underbelly; this film will easily join the cult iconic ranks of Quadrophenia, City Of G-d, Lock Stock, even Pulp Fiction; it really is that good, Yes, life imitated art here as this film slapped me hard in the face!!

© 2005 Green Bandana Productions Ltd. Website design by
Steve Mannion.