HP Coarse - Hold The Line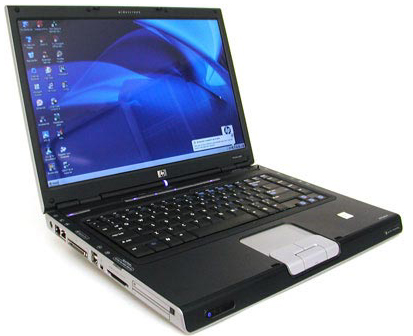 Possibly the worst and most frustrating customer service I've ever received is from Hewlett Packard with regard to my PA's laptop, a Hewlett Packard/Pavillion DV 4000.
As ever, I don't wish to name/shame individuals, just believe me - the unhelpfulness of the UK based call-centre staff was appalling.
Feb 18 - laptop was picked up/sent off for what appeared to be a simple repair i.e., the cable that the socket goes into was broken. We were told the repair would take maximum 8-10 days, in actuality 11. On its March 01 return, the laptop was now faultier than when sent off i.e. screen wouldn't light up, furthermore, screen has to be moved up & down to light up, and then, fingers crossed, it doesn't go on stand by.
So again my PA called a couple of days later to spend a frustrating waste of considerable time being passed from UK call centres to Indian call centres, being told that a 'Customer Technical Support Assistant' would escalate the matter to a 'Senior Support Advisor' blah blah blah....who would call us back within 8 working hours from a variety of vague attendants, possibly senior or assistant senior, not sure (!)
Then, after being passed around more global call centres, a superbly mono-toned 'COMPUTER SAYS NO' attendant robotically repeated the rigid Warranty rights insisting that the computer would have to be picked up again for repair and couldn't say exactly when it would be returned (no more than 28 days - cheers!) and would now put us through to a 'Technical Support Team Member' to book it in for repair - cue Indian call centre again after about 15 minutes of holding.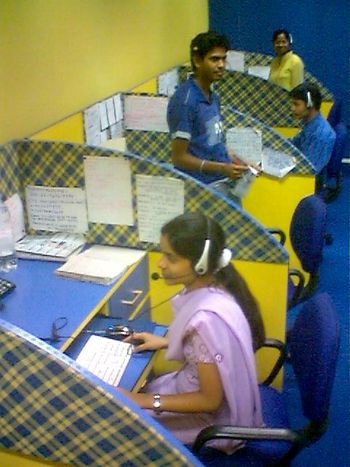 Have to say though, big up for a bizarre Scottish slice of pop as holding music, Jim Diamond's awesome 2nd UK Top 3 Hit "Should Have Know Better" - beats all that classical cr*p you normally get or Royksopp's "So Easy" when waiting for T-Mobile, not that I dislike Royksopp, far from it - I secured that 'sync' for the T-Mobile ads. plus 'synced' another of their hits 'Eple' for a Lynx ad., it's just that T-Mobile should have, er, more than 1 tune as holding music...!
Like many of today's consumer tech-items, the products are, more often than not, fantastic, they're just let down superbly by shoddy service/support 'teams' who if they were simply a bit more friendly/polite, oh and helpful rather than ambiguous, it'd be a whole different ball game.
UPDATE - 22 MARCH 2006
After 'false promises' of being told the computer would be picked up on the 8th, it was on the 10th.
Today my PA has battled thru HP's website again to re-find contact details and called, at 8p/minute (like ebay, can't there be a 1p/minute day chosen at random every week/month?!!!!) "0870 010 4320". Someone really needs to create a quiz or reality TV format based around 'Customer Support' - the person who keeps 'Call Centre' calm the longest etc. wins/takes all, similar to 'Touch The Truck' i.e. last person who thru lack of sleep/fatigue etc. who still has their hand on the truck wins!! Or maybe, like this recent hilarious Time Out letter challenging people to find the rudest shop chain, a similar challenge can be implemented to find the most (delete where applicable) annoying/vague/unhelpful/shambolic/infuriating) Customer Service department.
So, no sign of computer, loads of "Won't keep you a moment" (I know, you keep it at least 20 minutes each call). One guy from the Indian Call-Centre apologized after assuring my PA that the computer would be fixed within 6-8 working days (which it has been already) as he thought today was the 12th not 22nd March - up your speed!!! The familiar close of call pattern emerged, PA would receive a call from the 'Technical Support Team' today. It is easier to get thru to the White House, believe me - as Victor Lewis Smith can testify!!!
I advised my PA to try alternate means e.g. call HP's Bracknell office and write to their MD, Stephen Gill - incredible, in this day and age, even for a hi-tech computer company, he apparently has no e-mail according to a lady (with a prominent 'D' in her name) on switchboard. So onto the PR/Press Office who have been sent this link.......Oh & before I go, some more interesting 'on-hold' music today when my PA was transferred for the 4th time to the Netherlands, a bizarre cover of Nancy Sinatra's 'Kinky Love' reminding me to recommend you this awesome compilation which has Nancy's saucy original included.
UPDATE - 23 MARCH 2006
Very impressive, fast response from HP's PR/Press Office, Porter Novelli.
As Bomb The Bass's "Beat Dis" intro goes, "The names have been changed to protect the innocent!":
-----Original Message-----
From: xxxx yyyyyy [mailto:xxxx.yyyyyy@porternovelli.co.uk]
Sent: 23 March 2006 18:26
To: James Hyman
Subject: Re: Fw: HP case ref: 7205561922
James,
As promised yesterday, I have checked with HP and I am afraid they do not want to offer a comment or quote in response to the story you are compiling.
I would like to help resolve your customer service enquiry by escalating it within HP. Can you let me have any references that HP have given you so that I can raise it with the appropriate management please?
Regards,
xxxx.
---------------------------------------------------------------
xxxx yyyyyy
Porter Novelli
+44 (0)1295 2244?? direct line
+44 (0)1295 224400 switchboard
+44 (0)7720 ????? mobile
If you'd like to know more about us visit: http://www.porternovelli.com
Porter Novelli
Many Minds. Singular Results.
UPDATE - 30 MARCH 2006
-----Original Message-----
From: Grant, Darren
Sent: Tuesday, March 28, 2006 1:49 PM
To: James Hyman
Subject: Re: Fw: HP case ref: 7205561922
Dear Mr Hyman,
I have had your issue forwarded to myself via HP's press office (Porter Novelli), I am sorry to hear that the service you have so far received has not met with your expectations.
We have quickly checked and it seems that your unit was delivered at 11.51am today (28/03/06).

Please let me know if you have any further issues with this repair and I will do my utmost to assist.
Regards,
Darren Grant
UK&I Managing Directors office.
-----Original Message-----
From: Green Bandana
Sent: Thursday, March 30, 2006 3:35 PM
To: xxxx yyyyyy [mailto:xxxx.yyyyyy@porternovelli.co.uk]
Cc: Darren Grant
Subject: Re: Fw: HP case ref: 7205561922
Dear xxxx & Darren,
Since the laptop's arrival back on Tuesday 28, it is still faulty. Now, the screen lights up, then goes into 'standby' mode, then into 'normal mode' then turns itself off. It has done this continually since arriving back and now has reached a level beyond incompetence/poor service.
I'm sure you will appreciate from the history of this case, taking it back again for repair will be beyond inconvenience; the computer is critical to my PA's day-to-day business.
Yours sincerely
James Hyman
I think the irony here is my PA's spent so long holding/talking at the expense of HP's premium rate line, it may have been cheaper to have simply bought a new laptop!!
© 2005 Green Bandana Productions Ltd. Website design by
Steve Mannion.