Mastermix, Mastermix, Mastermix...
Absolutely speechless & had to sit down, sorry I was sitting down, when Craig plopped me this link. GAME F*CKING OVER!!!!! and so, last night, RichColour's 'MasterMix' site re-awakened a large chunk of my aural adolescence, so 'ere come - download devestation for all you mix-nostalgia freaks!!


During my early teens in those mid-80s, my musical drug of choice was mainly the flavour of RichColour's site - that constant fix of Street Sounds Electro comps., exclusive DMC DJ-only Mixes (luckily my mate Gregor had an in via his dad's Picadilly nightclub, 'Shaftesbury's') & Pirate Radio.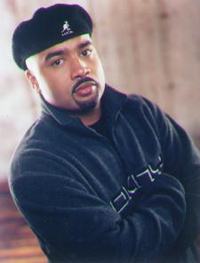 House music and Acid House music were bubbling ghetto-red and boy, do I remember exactly where I was and what I was doing when Steve 'Silk' Hurley's 'Jack Your Body' hit UK no.1, this slice of stuttering, faceless alien beats and repetitive rhythm totally disobeying Pop Music's conventional rules - no pretty boy or girl, verse, chorus etc. nope, just one anonymous cool Chicago Jackmaster banging the box - I was loving it!!
Other musical memories like DJ Jay Strongman (what da f*ck happened to him?) playing 'Blue Velvet' on then-illegal Kiss FM one Sunday afternoon. Or hearing Bomb The Bass's 'Beat Dis' blaring from a St. Paul's School boarding house ground floor window with its alarm-clock beeps amidst amother cacophonic cut-ups; staggering! Similarly, playing M.A.R.R.S' 'Pump Up The Volume (Les Adams DMC Mix)' non-stop off a Morgan Khan 'Upfront' compilation, waiting for a bus to take me to Wimbledon - oh gosh, feel the rush!!!
Like a Pavlovian dog, I'd dribble furiously when a new 'Jack Trax' or Serious Records 'Best Of House' compilation/Megamix hit the shops; come on Rich - upload some of these mutha mixes - YUSH!!!
A similar rush from Dakeyne's DMC mixes like his Sigue Sigue Sputnik's "Love Missile" or Soft Cell's "Tainted Love" - choc full of samples - ahh yeah!
Next, some 'Edit Terrorism' from the Latin Rascals (who I picked up on mainly thru their Pet Shop Boys productions) and Chad Jackson's DMC Megamixes and Remixes.
Chad's stuff (and I guess Lez Adams' too) was the only reason I kept subscribing to DMC's monthly mix pakage. Highlights etched on the brain include Chad's backward masking of Prince's 'Sign Of The Times', 'putting a little snare in them speakers' for his Kraftwerk 'Tour De Breaks' remix but unanimously everyone nods to his 'Best Of '88 Rap' (PLAY THAT MUSIC NOW!), a tight as f*ck, frantic round-up of that year's bangers, a rollercoasting rap-ride intro-ed by bizarre banter between Chad & Sefton Terminator X (which DJ Shadow even more bizarrely sampled!). Chad J, another DJ/Pop-Star/Producer etc. whose terrific talents made a lasting impression on me and plenty of B-Boys, homeboys and, dare I say it.........'wiggers' (!) out there, specially in Mastermix.Org land.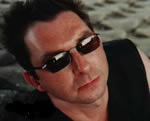 It was great to pay my respects to Chad (pictured right) in person at the 1996 DMC World Mixing Championships in Rimini which I was filming for MTV, plus judging the event at the same time too.
All previous winners, apart from DJ Cheese were there to show-off for an exhibition event with Chad being gently bullied by DMC don and head-honcho, Tony Prince to get up and do some scratching. Long gone were Chad's award-winning snooker-cue scratching days & Elvis 'If You're Looking For Trouble' intro from '86; Chad kept pleading with Tony Prince to be excused!!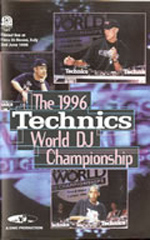 Get hold of the 1996 World DMC Mixing Championships DVD from that Rimini event. To me, it contains possibly some of the best turntable-ism I've ever witnessed. Much of today's, I find random noise whereas back then, you could see, hear and understand the dexterity - just soak up Roc Raida's twists on LL Cool J's 'Going Back To Cali', DJ Noise mightily murdering the spine-tingling theme to cult-horror flick, Phantasm or DJ Q-Bert f*ck Malcolm Mclaren & Buffalo Gals quotes to oblivion while DJ Ca$h Money nods along behind, beaming with joyous respect.
Having to 'Pause For The Cause' and tape loads of this stuff like RichColour has obviously done, and respect to him, was radio religion, reaching fever pitch in the early 90s with Coldcut's truly-legendary Friday night 1AM-3AM, then Saturday night 1AM-3AM shows. I've often paid homage to Coldcut with them being a major inspiration in the way I present/produce my radio shows; coincidentally, Xfm's Rinse now airs in the same slots as their seminal shows once did on Kiss.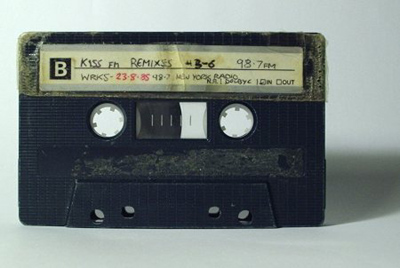 How many Saturday nights were interrupted and girlfriends pissed off with me rushing off around 12:45AM to hit da pause; back then I hadn't sorted out an automatic timer. Geez, I remember once leaving a VERY hot date at a Maceo Parker gig in Kentish Town for an 'Alien Sphinx' Coldcut special!!!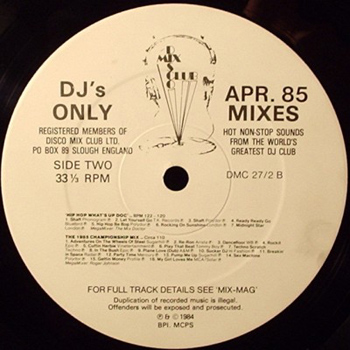 Getting access to vinyl Megamixes like those DMCs (pictured above) & Double Trouble/House Megamixes was heavenly manna. James Hamilton's columns in Jocks magazine kept the appetite all the more insatiable with his onomatopeic reviews of all these tunes and the volcanic dance explosion happening at the time.
Shame there's not more MP3-documented chat & sound bytes from the kings of the time i.e. Westwood, Mike Allen, Bill Mitchell, Colin Faver, etc.
If I were dishing out New Year's honours, easily achieving excellence would be eco-friendly RichColour who would nab several. Think I'll have to add RichColour to my geeks/Hall of Fame blog, arise Sir Mastermix, Mastermix, Mastermix.......
© 2005 Green Bandana Productions Ltd. Website design by
Steve Mannion.