It's A North West London Ting!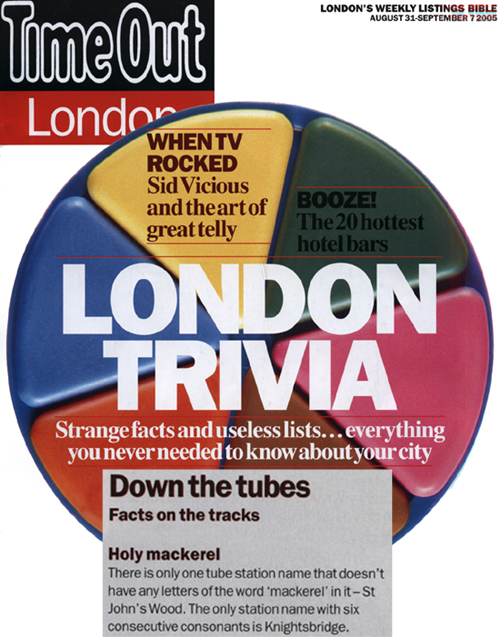 So there I was glancing at Time Out's 'London Trivia' issue, thinking, who on earth bothered to take the time and work out that St. John's Wood is the only tube station with none of the letters from the word 'Mackerel' in it, maybe it was Paul Middlewick, the grid-head genius who spotted animals galore on London's Underground tube map and his flash-vision has been transformed into a beautiful web-concept: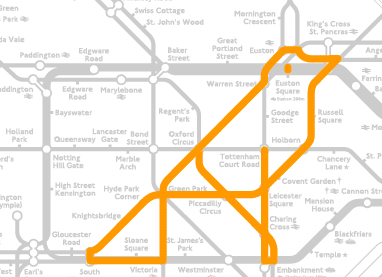 Then, holy calamity, scream insanity, another quirky mag morsel catching my attention as it was also round & about my local 'hood!

It was from the previously blogged, free magazine, 'Good For Nothing' with its 'Roadkill Of The Month' feature, this issue, flagging up a Leopard which had escaped from London Zoo, splatted pretty quickly by an ice cream van on Prince Albert Road. I believed this not because I wanted to believe like many easily do but I had my 'Fortean' thinking cap on.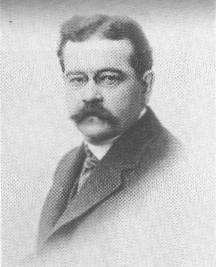 So what is 'Fortean' you may ask? It comes from Charles Fort, (pictured right), a phenomenal digger who spent many years researching scientific literature in the New York Public Library & British Museum Library. As the superb 10/10, 'Fortean Times' magazine, named after him explains at the back in the 'Why Fortean?':
"He (Charles Fort) was sceptical of scientific explanations, observing how scientists argued according to their own beliefs rather than the rules of evidence and that inconvenient data was ignored, supressed, discredtied or explained away. He criticised modern science for its reductionism, its attempts to define, divide and seperate."
Fortean Times keeps alive this ancient task of dispassionate weird-watching, exploring the wild frontiers between the known and unknown and "maintains a position of benevolent scepticism towards both the orthodox and unorthodox, toeing no party line."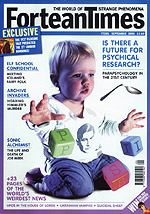 That's Fortean Times' key, "benevolent scepticism", unlike those trashy (but amusing!) fabricated pulp like the Weekly World News or old skool Sunday Sport stories where "Elvis is alive on the moon with Adolf Hitler in a number 94 bus" or "5-headed Love Child Alien eats Hershey Bars in Taiwanese Brothel"; the Fortean Times is bang on it for weird shit which has been so thoughtfully and thoroughly reported/researched/clipped, you find it hard to readily dimiss what you're reading. Props to 3 decades of intelligent provocative strange phenomena from the founding editors Bob Rickard & Paul Sieveking.
Anyway, that's Fortean for ya and as I said, my outlook's very Fortean, not knee-jerk gullible like many who, for example, see an aeroplane at night, convinced it's Close Encounters Of The Third kind or believe numerous urban myths like the back-packer waking up in that bath of ice with his kidney removed stolen, blood writing on the mirror wall telling him what to do etc.
Similarly, the hoaxes, particularly net-based like Bill Gates or Disney offering $1 Million dollar cheques for forwarding this text e-mail to all your mates who won't be your mate now, after receiving more of your time-wasting 'Spam'. Be cautiously sceptical, do the research before believing - keep it Fort!!
Fortean Times thinking is similar to the hacker mentality and mathematical 'falsifying'; you look for the negative to make it positive.
Anyway, enough of the tangent, the 'Roadkill Of The Month' provoked interesting dinner chat the other night with Kate and her beautiful Aunt Corinne.
Corinne thought I was mad to believe this snippet, convinced that were it true, it would have been more widely reported. I was just feeling it and simply didn't think it made up - fact is so often stranger than fiction; years of Fortean Times reading proves that!! We all rinsed Google to see if anything was there, nothing/nada.
OK, a quick e-mail to 'Good For Nothing's' fine editors to clear this up:
-----Original Message-----
From: Stuart Turnbull
Sent: 08 September 2005 19:07
To: James Hyman
Cc: Neil Boorman
Subject: Good For Nothing Magazine & Roadkill Of The Month
Dear Stuart & Neil,
Hope you're both well and great magazine, have blogged it a while back here:
http://www.jameshyman.com/blog/archives/000377.html
2nd thing, 'Roadkill of the month', had a heated friendly argument last night over your latest 'roadkill' that featured a Leopard knocked dead by an ice cream
in Prince Albert Road on 12 August. Do you have an accurate source for the truth in this? We couldn't find any record of this anywhere on the net and the person I was contesting this with said it was complete fiction. Can you prove her wrong?
Best wishes
James Hyman
www.jameshyman.com
-----Original Message-----
From: Stuart Turnbull
Sent: 09 September 2005 11:42
To: James Hyman
Cc: Neil Boorman
Subject: Good For Nothing Magazine & Roadkill Of The Month
Hi James,
thanks for the email and the blog big-up.
Our network of roadkill spotters are a dedicated squad, and each month we get sent a reasonable splattering of pics from London's roads.
I assure you the leopard is no photoshopped fiction, although the tone of our writing might appear a bit jovial.
Death is no joke, and we're in no way here to mock our fatally wounded four-legged friends.
Truth is, indeed, stranger than fiction, and the kill in question appears to have been hushed up by London Zoo for some reason.
Glad you like the mag,
all the best to you and your sceptical friend.
Stuart
----------
And cue The Monkees, "I'm a believer".
Posted on
September 11, 2005
at
01:35 PM
© 2005 Green Bandana Productions Ltd. Website design by
Steve Mannion.