DJ Dates - James Hyman: Xfm + TDK/Cross Central


Xfm's Big Night out returns this Thursday at Carling Brixton Academy. It's sold out but we've 3 x pairs of tickets to the first 3 who reply here. James Hyman DJ-ing 11PM-1AM.
Also, making a welcome return is the TDK Cross Central Festival. The last August Bank Holiday event was a blast and in its 3rd year running, TDK/Cross Central 2006 promises to deliver the previous high standards. James Hyman confirmed as host for Xfm Arena.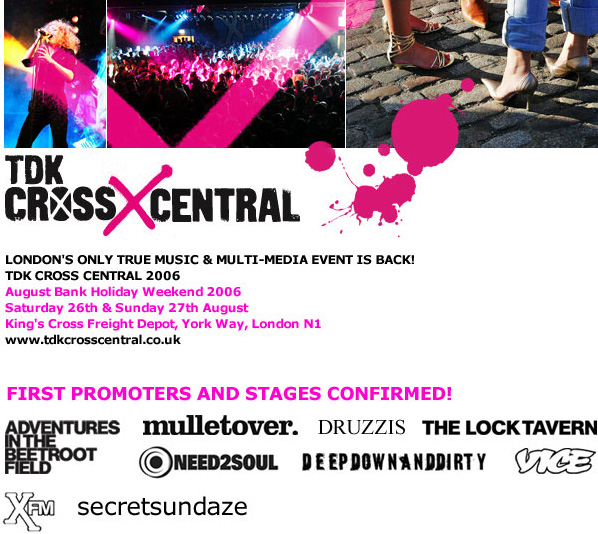 © 2005 Green Bandana Productions Ltd. Website design by
Steve Mannion.